Opportunity of a lifetime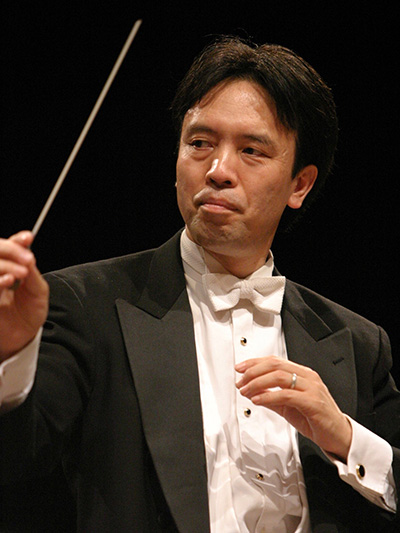 Cai Jindong [Photo provided to China Daily]
As of now, the opportunity for Chinese teenagers to join a youth orchestra is limited, even for those who aim to major in music because typically most teenagers, who learn an instrument, have to make a choice after they enter high school.
They have to decide whether to continue training and attend a music school or focus on academics as fierce competition to get a college seat makes it nearly impossible to do both things.
Speaking about the program, Cai says: "Our mission is to attract China's finest young musicians, provide them with access to superior performance and training opportunities, and to empower them to serve as ambassadors of classical music on the world stage."
For young amateur musicians, attending an orchestra is a rewarding experience as the case of Chen Yiran, a doctoral student at Tsinghua University, shows.
The 25-year-old violinist has been playing in orchestras for more than 10 years.
Chen, who graduated from one of the few middle schools in Central China's Hunan province, which has a youth orchestra, passed a Tsinghua University test for students with artistic potential and became a member of the university's symphony orchestra.
"Without orchestras, I would have never been able to travel to so many countries and meet people from different backgrounds," says Chen, adding that the ensemble experience has made him more confident when talking to strangers.
"Also, I now regard science and the arts as two different roads leading to the same goal," says Chen, who is majoring in physics.
Separately, youth orchestras are becoming increasingly popular in middle schools in top-tier cities like Beijing, Shanghai and Guangzhou.
But despite the changes in the big cities, Cai recognizes the problems faced in lesser developed regions, where virtuosity is still taken as the only criterion for excellence.
"I'm looking forward to the day when China's top music school graduates go back to their hometowns and contribute to the establishment of youth orchestras, especially in middle schools," says Cai.
The role of the conductor in the youth orchestra is crucial, he adds.
"This is because instead of instruction on technique, teenagers are more in need of guidance and inspiration on the meaning of music, both in art and in life."
Liu Yixi contributed to the story.
Related:
China's young round out their education at summer camp
UK schools remain a Chinese favorite