Fidel Castro: A leader with a trademark style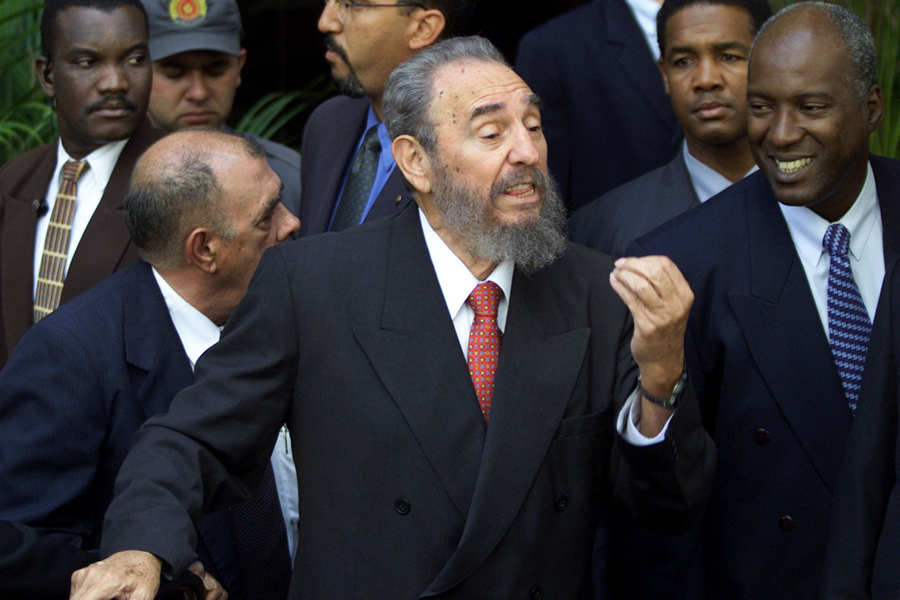 Fidel Castro speaks with a crowd gathered outside his hotel during a brief visit to Brasilia, Brazil in September, 2001. [Photo/IC]
His preference for sportswear put many sports brands in the spotlight. People often joked that Castro must have signed a deal with a sports brand to be their spokesman.
Actually, Castro was a sport-lover and fond of playing baseball. Therefore, it was not so surprised to see a sports-lover wearing sportswear from time to time.
According to him, he had undergone surgery at a senior age and wearing a tracksuit made him look healthier compared to the other options.