Fidel Castro: A leader with a trademark style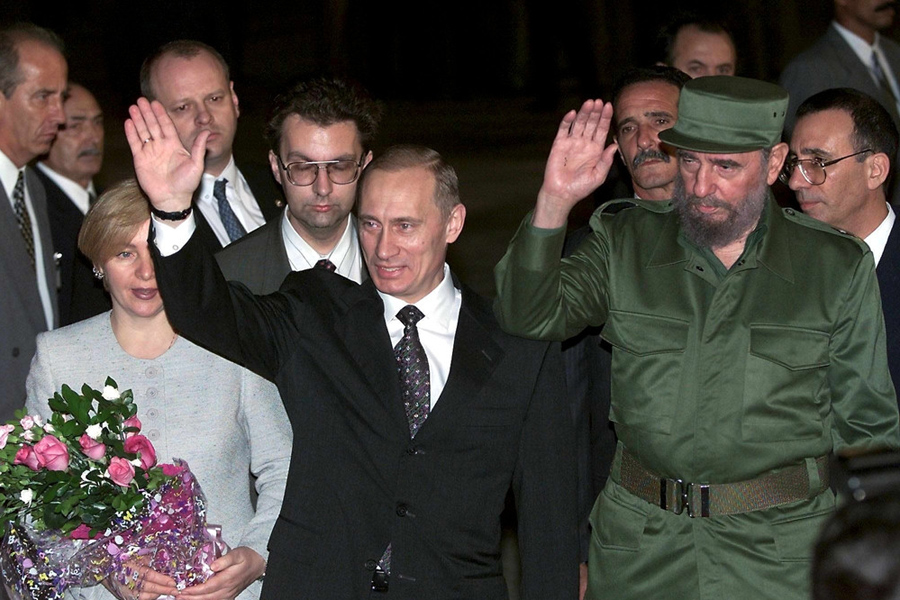 Vladimir Putin (center) and Cuban President Fidel Castro (right) wave to the crowd after the arrival the Russian President to Cuba in December, 2000. [Photo/IC]
Some people once suggested that his dress sense had a close link with years of armed revolutionary struggling, but he denied that.
"Wearing a suit of green army uniform can save lots of troubles for me. All I have to do is to pick up a shirt and a pair of socks, which will also make me feel free," he was reported to have said.
Dealing with a host of problems every day, Castro also developed the habit of growing a beard in office.