Fidel Castro: A leader with a trademark style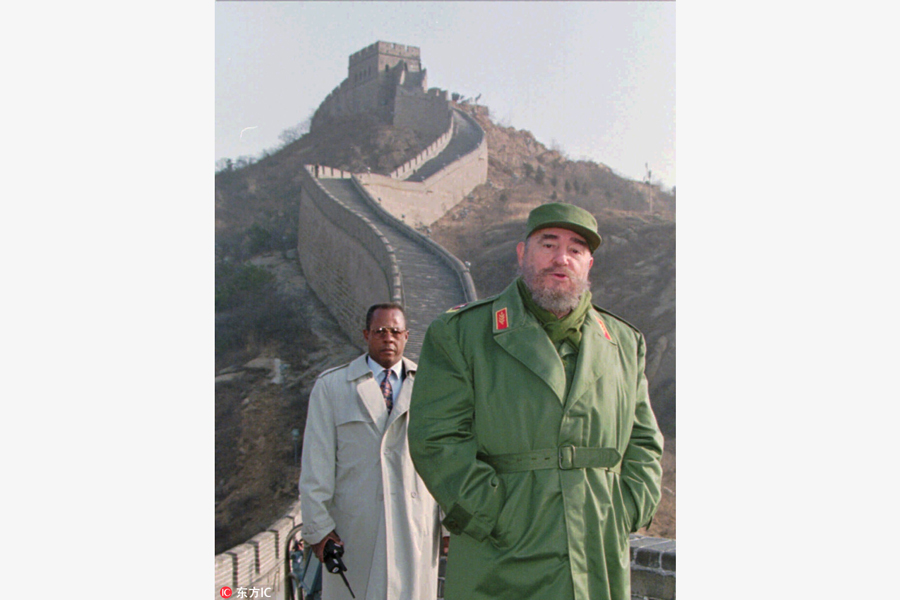 Cuban Prsident Fidel Castro stands on the Great Wall of China, 70 kilometers north of Beijing in December, 1995. Castro, who was in China to boost trade and study the country's market-oriented economy,spent a day sight-seeing before an evening meeting with the then-Chinese Premier Li Peng. [Photo/IC]
"I can save at least 90 hours a year if I do not shave my whiskers, and I can take advantage of the time to do more things," Castro once said in an interview.
Green means a lot to the great leader, but that does not represent all.
As Cuba opened up to the outside world and the country began to involve itself in more diplomatic events, so did Fidel Castro.