Love battles torture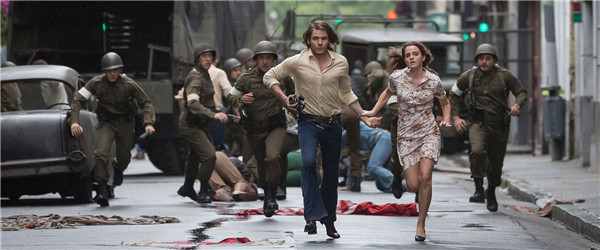 Colonia, starring Daniel Bruhl and Emma Watson, is based on real incidents in a settlement in Chile. [Photo provided to China Daily]
German director Florian Gallenberger was angry when he heard about Colonia Dignidad, a notorious settlement in Chile. It was 1981 and he was 9 years old.
"Seven years ago, I found that the compound was still there and it's a much bigger story than I'd ever have known," Gallenberger tells China Daily in Beijing.
Chinese moviegoers know the director for his Nanjing Massacre-themed film John Rabe (2009).
His new film, Colonia, is based on activities of a cult in the Chilean settlement. It was screened as the opening film at the 4th Festival of German Cinema, which is touring Beijing, Chengdu and Shenzhen.
The annual festival is held by German Films, an organization promoting the country's cinematic culture worldwide, and Goethe-Institut China.
Gallenberger, 44, who is the China-based festival's honorary patron, is promoting his film with events in the three cities.
While similar to John Rabe in the way that it revolves around a German during a turbulent time, Colonia shows things from the perspective of two lovers-a flight attendant, played by British actress Emma Watson, and a German supporter of Chile's deposed president Salvador Allende, played by German actor Daniel Bruhl.
In the fictionalized story based on real incidents, the attendant risks her life to rescue her lover, who is jailed in Colonia Dignidad after military dictator Augusto Pinochet launches a coup in 1973.
Founded by the German missionary Paul Schafer in 1961, Colonia Dignidad was an isolated location in southern Chile.
Schafer was also charged with sexually abusing children.
To obtain firsthand information, Gallenberger visited Colonia Dignidad many times between 2009 and 2013.