'Sully' set to take off in China next month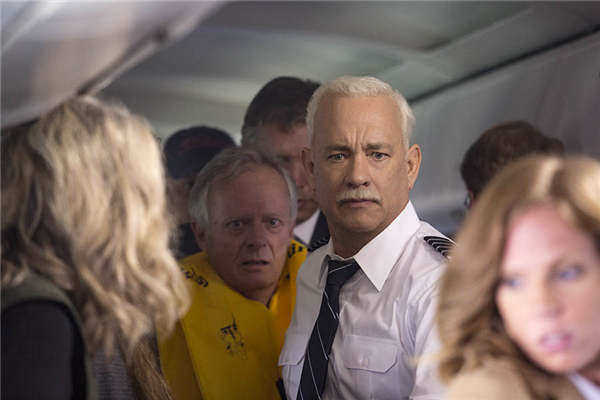 A still photo in the biopic drama Sully shows the title role is rescuing the passengers. [Photo provided to China Daily]
Sully, a biopic of the legendary American pilot Chesley Sullenberger, recently released a trailer tailored for China, the world's second-largest movie market.
The $60 million action drama, with Tom Hanks in the title role, premiered in the United States on Sept 9 and has so far grossed about $188 million worldwide at the box office.
The film is set to be released across China on Dec 9.
Adapted from the autobiography by Sullenberger and American author Jeffrey Zaslow, the film's centerpiece is the Jan 15, 2009 event that crippled Sullenberger's jet as it took off from New York, forcing the veteran pilot to "land" in the Hudson River - without the loss of any of the 155 people aboard the plane.
In the film viewers witness the thrilling event unfold as Sullenberger glides the damaged aircraft into the icy water and he and his crew evacuate the sinking jet to prepare for rescue. The tale also depicts the ensuing controversy as aviation officials question Sullenberger's decisions that led to the ditching following a bird strike on the plane's engines.
Clint Eastwood, the director, reveals that he has visited Sullenberger many times and he's impressed with the veteran pilot's passion and courage.
To be as faithful as possible to the actual event, Eastwood used Imax camera to shoot the scenes, which allows more vividly visual effects than on regular equipment.
On China's largest review site, Douban.com, some Chinese moviegoers have already enthusiastically discussed the movie, and nearly 4,500 viewers -- who saw it abroad -- gave it a score up to 8.3 points out of 10.