One American writer's pilgrimage to discover China's greatest poets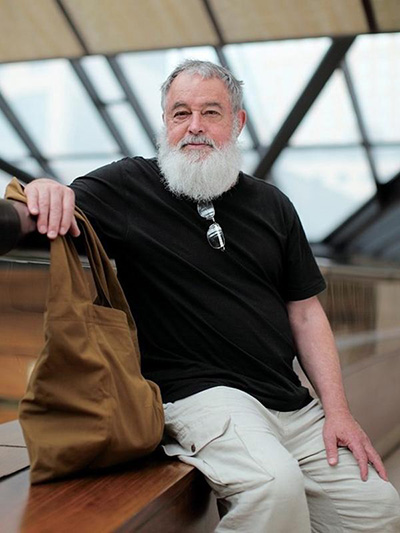 Bill Porter. [Photo/People's Daily Online]
Debates over the necessity of educating Chinese youth in ancient poetry and prose are never-ending. Some question whether reading these sophisticated ancient works really help young people in a tangible way. That's why an American writer's passionate tribute to China's ancient literary tradition has moved many Chinese readers.
Bill Porter, better known as Red Pine, spent four years tracing the steps of China's 36 most important poets, ranging from China's earliest poet Qu Yuan (340–278 BC) to prominent poets from the Tang (618-907) and Song (960—1279) Dynasties. Porter visited their graves, birthplaces, villages and cities where they once lived, as well as locations they immortalized in their poems.
One place Porter visited was a small village in northwestern China's Shaanxi province, where an old man guided him through a vast farmland replete with corn, eggplant, onions and green beans. Eventually Porter and his guide arrived at a large cave filled with garbage – the less-than-dignified final resting place of great poet Du Mu (803-852 AC) of the Tang Dynasty. Du Mu's realistic poems shone during the most prosperous age of Chinese poetry.