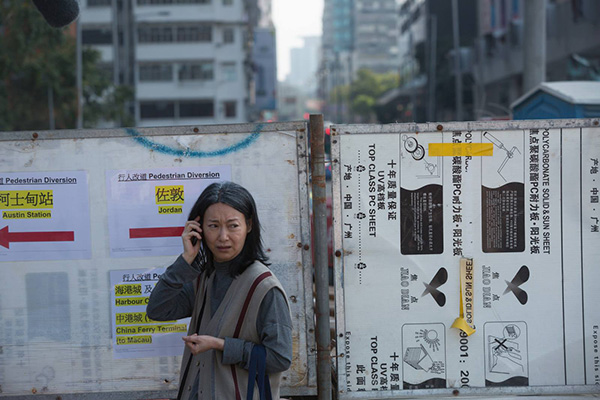 A scene from Happiness. [Photo provided to China Daily]
Kara Wai Ying-hung says she feels guilty about her late discovery of her mother's struggle with Alzheimer's disease.
"My mother showed the early-stage symptoms in her 50s, an age seemingly too young to develop the disease. I didn't realize it in time and had been rude and careless to her."
With her career spanning 40 years, Wai is one of the icons in the martial arts genre in Hong Kong cinemas. The first recipient of the Hong Kong Academy Award for best actress, Wai has acted in about 150 movies and TV series.
To make amends for her ignorance, the award-winning actress has chosen to make a film centering on the disease to raise the public awareness and promote social care of the elderly.
Happiness, which will open across China on Friday, has received wide attention at several international film events, such as the 39th Asian-American International Film Festival held last month in New York.
At the 7th Macao International Movie Festival, Wai and Carlos Chan, respectively, won the best actress and best supporting actor awards for their close-to-life performance.
Depicted by Wai as a twisted reflection of her life, the bittersweet tale chronicles an unlikely friendship between a lonely young man and his landlord, an elderly woman in the early stage of Alzheimer's.
Chan, a Hong Kong singer-actor known for the 2014 HIV/AIDS-themed movie For Love, We Can, stars as the young man, who turns from an uncooperative tenant to a caring friend.