Ghosts creep from radio to big screen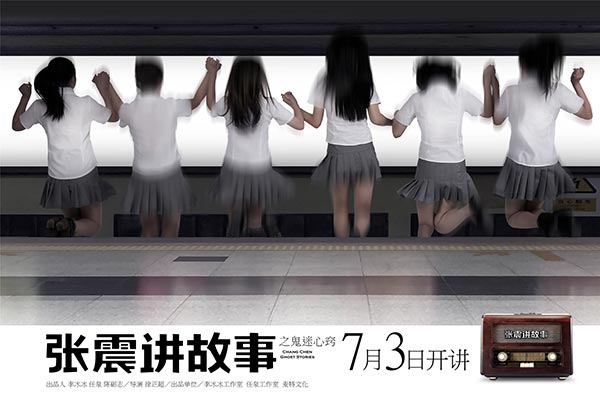 Film poster for Chang Chen Ghost Stories. Photo provided to China Daily
The ghost stories have been adapted into a 12-episode TV series with the same title, which was premiered by video streaming site giant Letv.com earlier this year.
Ren, also a successful entrepreneur, reveals that it took him just five minutes to decide to invest in the movie, as the stories are an influential brand whose reputation has grown over nearly two decades.
The movie is planned to be the first feature-length installment of a 10-movie franchise.
Related:
'Jurassic World' rules box office with $204.6m
Domestic competitiveness key to future of China's film industry