Ghosts creep from radio to big screen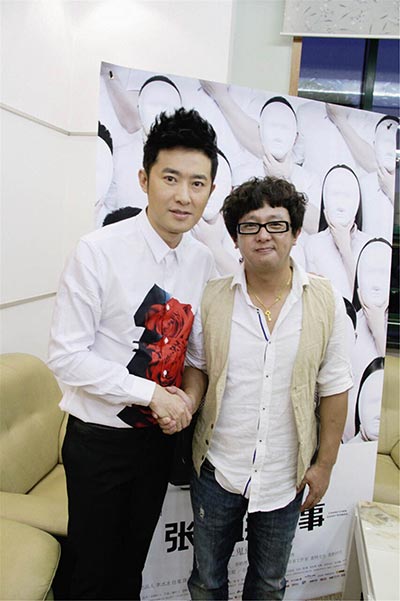 Actor Ren Quan (left) and radio host Zhang Zhen. Photo provided to China Daily
An upcoming thriller adapted from China's most popular horror radio show of the late 1990s will hit the Chinese theaters on July 3.
Chang Chen Ghost Stories, inspired by the namesake radio program, is co-produced by Chinese actor Ren Quan and A-list actress Li Bingbing.
The program was premiered by a radio channel in Liaoning province in 1997 and soon became a sensation across the country. Many fans in their 30s say that gathering around a radio to hear the horror stories became a collective memory during their college time.
Zhang Zhen, the famed host behind the program, released his first ghost-themed audio book, Chang Chen Ghost Stories, also the first of its kind, in 2000.