Happy Comedians to air on April 25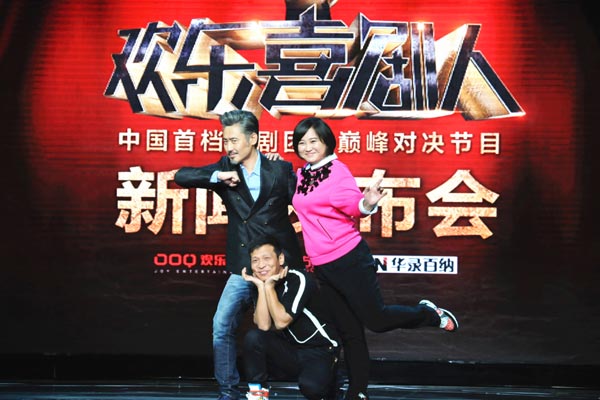 Actor Wu Xiubo (left), actress Jia Ling and comedian Song Xiaobao appear in a news conference for the upcoming reality TV show Happy Comedians. Photo by Xu Lin / China Daily
Popular Chinese actor Wu Xiubo, cross talk actress Jia Ling and comedian Song Xiaobao recently gathered in Beijing to promote celebrity reality TV show Happy Comedians.
It's the first time for Wu to host the show, and Jia and Song are two of the candidates.
Shanghai-based Dragon TV will broadcast the show at 9 pm on April 25, when 10 teams of celebrities will seen performing various gigs such as stand-up acts and skits.
The voting by an audience of 500 will decide whether they will be eliminated or stay.
Related:
Empresses in the Palace flops in North America