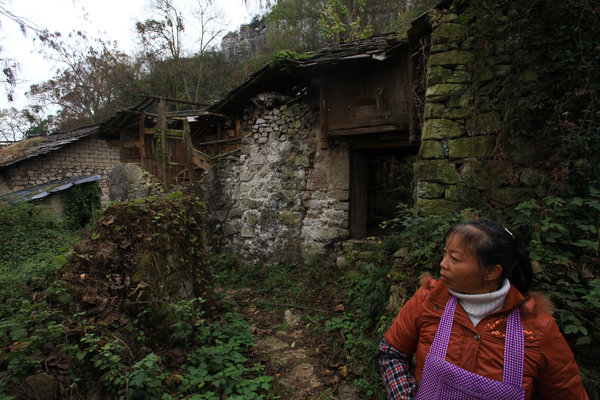 A villager returns to visit an old house in Xinshao village in Guizhou province, Dec 16, 2013. [Photo/CFP]
A once-busy village with siheyuans, or quadrangle courtyards, and winding lanes is now a deserted place with broken walls and wild grass.
All the houses in Xinshao village in Guizhou province with a history of more than 600 years, were built in the siheyuan design. Now no one lives there anymore. All the villagers have moved away due to inconvenient transportation to cities or other factors.
In fact the village is just one of 900,000 villages that have been abandoned or disappeared in the past 10 years during the wave of urbanization.