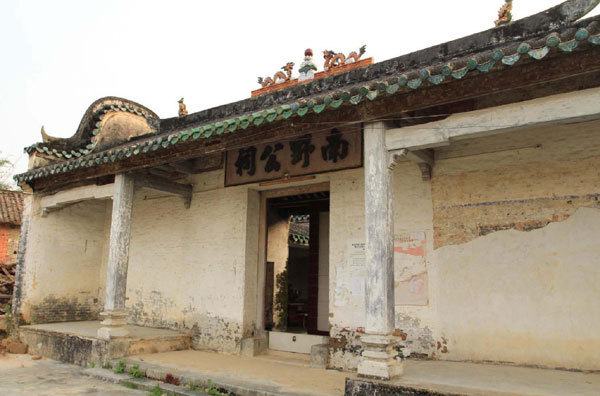 The Nanye Ancestral Temple is among the buildings to be protected.More historical buildings and scenic areas are included in the protection plan in Guangzhou, Guangdong province. The city will also set up a special fund of 60 million yuan ($9.6 million) to preserve its cultural relics.[Photo provided to China Daily]
Guangzhou, the capital of Guangdong province, has added 80 sites to its protection plan for historical buildings and scenic areas.
Experts said the inclusion will help to further preserve the traditions of a city with a history of more than 2,200 years that has been undergoing increasing urbanization.
City authorities approved the listing of the 80 sites on Tuesday. Taking into account a list approved in December, there are now 478 historical buildings under the protection plan.
The historical buildings in the December list are concentrated in the city's three old districts, while the locations in the new list cover all 11 of its districts.
The newly included sites mainly supplement Guangzhou's catalogue of historical buildings with cultural heritage, such as traditional dwellings, ancestral halls, industrial heritage items such as abandoned factories in the city's former suburbs as well as structures like bridges and wells.
Guangzhou Mayor Chen Jianhua said on Tuesday that the second list of historical buildings covers an unprecedented vast region of both urban and suburban areas that enriches Guangzhou as a historical and cultural city.
The current city government values the protection of historical buildings "as never before", with the mayor stressing that the government will be more devoted to protection efforts to leave a rich cultural heritage for future generations, according to a statement from the Guangzhou Urban Planning Bureau.
The city's protection plan of historical buildings and scenic areas was approved in November and implemented from February. The plan is detailed in its protection stipulations of historical buildings, such as maintenance for facades and restrictions on new construction within a certain area around the buildings.