There is an old Chinese expression that says, "He who excels in study can follow an official career." Many historical Chinese people took this road by sitting for keju, otherwise known as the ancient imperial examination.
Just like people nowadays, those who consider the college entrance exam, or gaokao, as a way to change their destiny, ancient people considered keju in the same way.
Keju started during the Sui Dynasty (AD 581-618) and lasted for 1,300 years before it was abolished during the Qing Dynasty (1644-1911). The keju examinations were mainly based on classical literature and philosophy.
Like all exams, failing keju did not mean one wasn't excellent. There have been many brilliant stars throughout Chinese history who failed the test. However, the frustration did not defeat them, but rather helped them grow. Let's take a look at a few examples.
Li Shizhen (1518-1593), Traditional Chinese Medicine expert from the Ming Dynasty (1368-1644)
After failing the keju three times, 23-year-old Li decided to give up on becoming an official and to devote his life to medicine. He walked around the country studying various kinds of herbs. After 29 years of devotion, he completed the "Compendium of Materia Medica," or "Bencao Gangmu," which is regarded as the most complete and comprehensive medical book ever written in the history of TCM. The book lists all the plants, animals, minerals, and other items that were believed to have medicinal properties.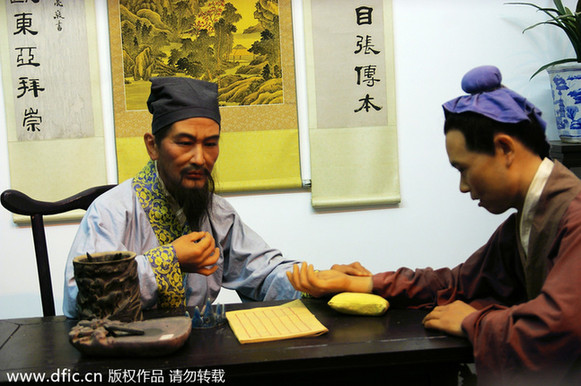 A model recreation depicts Li Shizhen treating a patient at a museum dedicated to him in Qichun, Hubei province, Aug 20, 2011. [Photo/IC]
| | | |
| --- | --- | --- |
| | | |
|  Celebrities who failed China's college entrance exam | | |
For more Culture insiders, click here