Cargo cableway facilitate villagers' life in Southwest China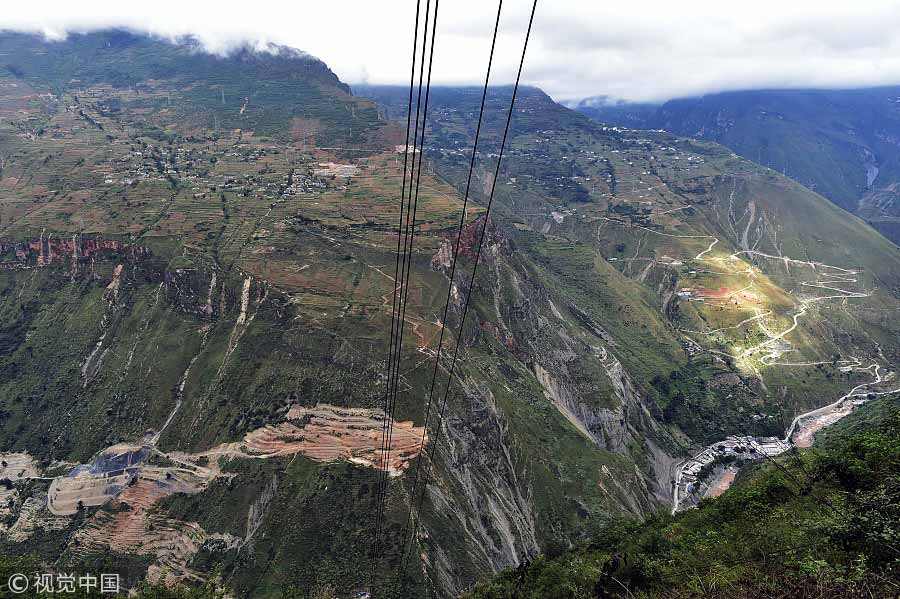 A photo shows the new cargo cableway in Atuleer village, Zhaojue county, Liangshan Yi autonomous prefecture, Southwest China's Sichuan province, Nov 5, 2017. The cableway can facilitate the transportation of goods and commodities for villagers. [Photo/VCG]
A cargo cableway recently started its test run in Atuleer village, an isolated and remote place in Southwest China's Sichuan province.
Atuleer, home to 500 people living atop a cliff more than 1,400 meters high, used to rely on a ramshackle 800-meter network of rattan ladders with no railings to travel outside the village — the only way to reach the outside world.
This inaccessibility led to poverty and underdevelopment for the villagers. The rattan ladders made villagers' journeys outside full of danger, especially for children's daily commute to school.
However, things began to change after the local government invested about 1.5 million yuan ($0.23 million) to build a steel ladder last year. The new ladder has cut travel time down the cliff to two hours and made the villagers' trips outside less risky.
Meanwhile, other efforts have been made to relieve poverty in the village. Mobile phone and broadband services have become available and other infrastructure has also been improved.
The cargo cableway is part of the project to eliminate poverty in Atuleer village. With a holding capacity of around 300 kilograms, it can facilitate the transportation of goods and commodities for villagers.