Rules on rare plants a boon for botanists
State Council revision streamlines approval process for those taking a walk on the wildside
Shen Jianyong's job requires a lot of patience. As a botanist, he has spent countless hours searching for rare plants in the wilds of Southwest China - and sometimes months waiting for the government to give him permission to take a sample.
His research team is charged with collecting and preserving wild plants, including endangered species, for the Xishuangbanna Tropical Botanical Garden in Yunnan province.
Shen, who has worked for the garden for three years, said he finds the job meaningful, adding that the application process to take samples of plants on the national protection list was too long, sometimes lasting up to two months.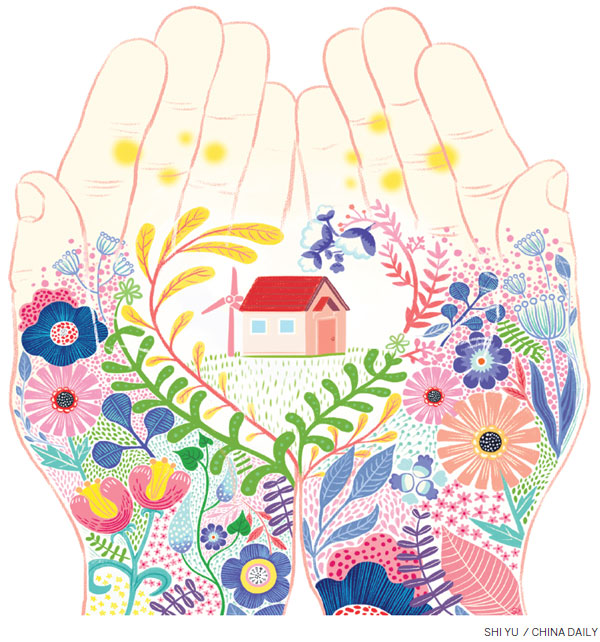 To solve this problem, the central government has revised the rules in order to streamline the process, giving provincial authorities more power in approving such activities.
The move was among a range of amendments recently made to 15 State regulations, signed by Premier Li Keqiang, according to a State Council notice released on Oct 23.
Along with flora and fauna protection, regulations covering transportation, tour guides and construction projects were revised in line with efforts to simplify administrative approvals, and stimulate market vitality and social creativity, the notice said.
Four changes were made to the Regulation on the Protection of Wild Plants, which came into effect on Jan 1, 1997, and forbids the collection of National Level I species without permission.
Previously, an application to take a sample of an endangered plant would be handled by the provincial authority and then reviewed by the central government - either the State Forestry Administration, which covers wild plants in forests; the Ministry of Housing and Urban-Rural Development, which covers those in city gardens and at scenic spots; or the Ministry of Agriculture.
However, the revision means provincial agriculture and forestry departments, and other authorized institutions, can now directly issue permits to those looking to collect protected species for the purposes of scientific research, artificial cultivation and cultural exchanges.
In addition, provincial governments no longer need to seek approval from a higher authority before granting permission to researchers from other countries and regions who want to survey wild species in their area.
Most of the recent regulatory revisions by the State Council aim to delegate more administrative powers to local authorities, according to Chen Tianxiang, a professor of public management at Sun Yat-sen University in Guangzhou, Guangdong province.
"Over the past few years, the central government has been promoting administrative streamlining and improving government services. The new regulations can be seen as a further step in this direction," he said.
The Xishuangbanna Tropical Botanical Garden, founded by the Chinese Academy of Sciences, is located in a nature reserve covered by a vast rain forest in the Xishuangbanna Dai autonomous prefecture. Shen said applications for collecting samples must be submitted to the Yunnan Forestry Department, which has denied requests in the past because they involved protected species.
On average, it has usually taken a month to receive a response from the authority, Shen said. Yet after being given a greater level of autonomy, he said the waiting time now could be cut to as little as two weeks.
"The revisions will make our work much easier, for sure. The first time I made such an application, it took nearly two months to get approval," he said. "The move can further promote biodiversity, especially in regions like Yunnan."
He warned that complicated procedures and long waiting times can affect the enthusiasm of botanists. "Some simply don't want to do the job anymore," he said.
Shen's eight-man team focuses on surveying and collecting samples to protect the area's ecology.
According to the botanical garden, its research and tourism facilities house more than 13,000 species of plant.
In the past 18 months, Shen's team has surveyed more than 150 endangered plants across Yunnan, a province known for its biodiversity, and found that two of its 347 wild species have vanished.
Chen, at Sun Yat-sen University, added that such research has contributed enormously to biodiversity protection, and that botanists like Shen should be encouraged with simplified approval procedures.