Students practice martial arts during class break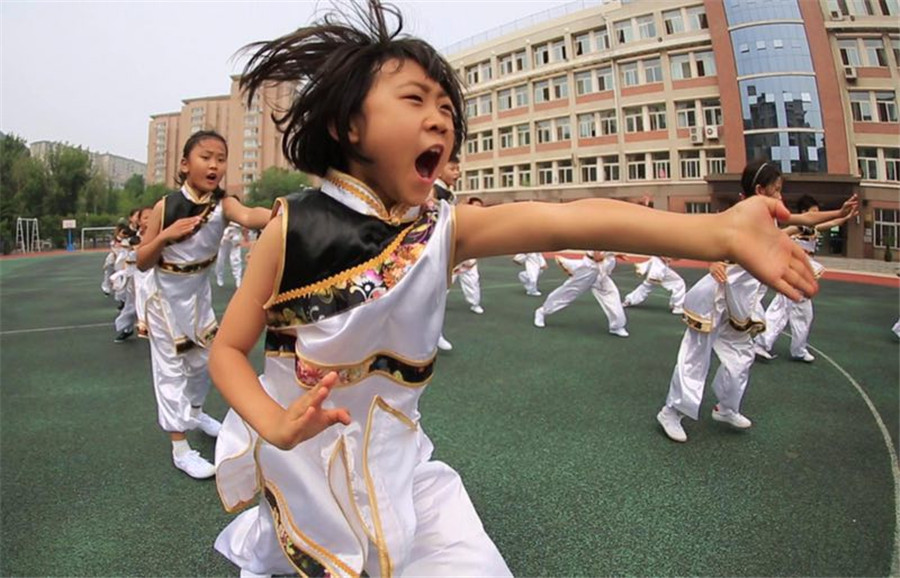 Wushu helps the students to be strong-willed. [Photo by Wang Hua/chinadaily.com.cn]
Many schools in China are trying out new forms of physical exercises such as rope skipping, basketball, dancing.
For students at the Shaqu Experimental School in Dalian, Northeast China's Liaoning province, wushu, or Chinese martial arts, has been included in the curriculum since 1996 and it gradually became a permanent fixture during the class break.
More than 1,000 students practice wushu during the class break every morning.
"Wushu needs to be practiced day after day, and it hones the students' will and spirit," said Kong Zhaojuan, headmaster of the school.