World's top 10 financial centers
London remains the globe's most attractive financial center, despite the ongoing Brexit negotiations, the latest survey found.
New York ranked second, followed by Hong Kong and Singapore, according to the Z/Yen global financial centers index (GFCI), which ranks 92 financial centers on factors such as infrastructure and access to high quality staff.
Chengdu, the capital city of southwest China's Sichuan province, entered the list for the first time, ranking 86th. Six other Chinese mainland cities entering the ranking are Shanghai (6), Beijing (10), Shenzhen (20), Guangzhou (32), Qingdao (47) and Dalian (92).
Let's take a look at world's top 10 financial centers.
No 10 Beijing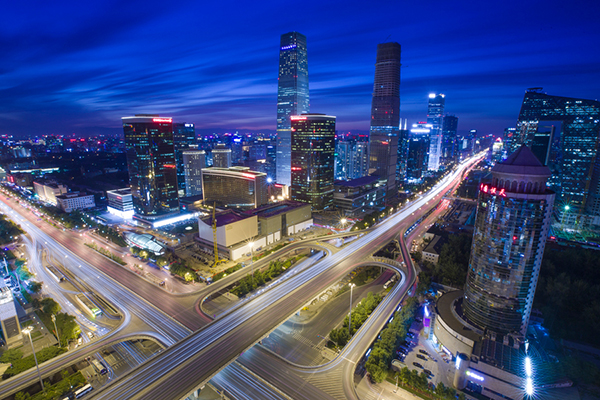 Night view of Beijing's skyscrapers, office buildings and highways. [Photo/VCG]