Top graft-buster appeals for calm among supervisory officials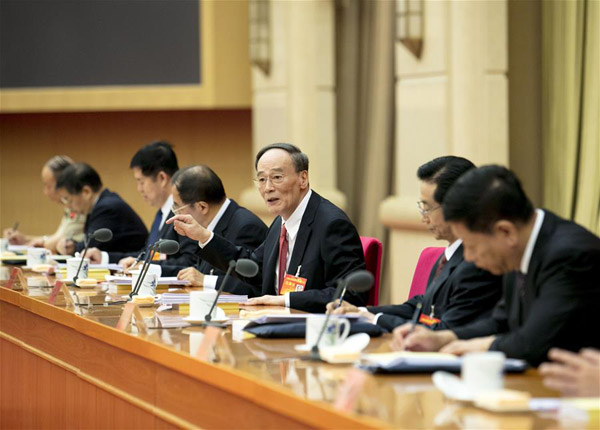 Wang Qishan, head of the Communist Party of China Central Commission for Discipline Inspection, speaks at a commendation conference of discipline inspection and supervisory bodies in Beijing, capital of China, Sept 8, 2017. [Photo/Xinhua]
BEIJING -- Wang Qishan, head of the Communist Party of China (CPC) disciplinary body, has asked supervisory officials to remain calm and clear-headed.
Wang, head of the CPC Central Commission for Discipline Inspection (CCDI), made the remarks at a commendation conference on Friday.
He spoke highly of accomplishments at all levels since the 18th CPC National Congress in 2012, and said that a number of outstanding individuals had emerged in the anti-graft battle and that those recognized by the conference were only the tip of the iceberg.
Officials should review their work during the past five years to discover problems and deficiencies, he said.
"We should continue to improve our political standpoint and consciousness, be modest and prudent, and continue to make great achievements for the Party and the people," Wang said.
"Discipline inspection and supervisory bodies at all levels should adhere to the highest standards," he said.