A child rescued from a deserted well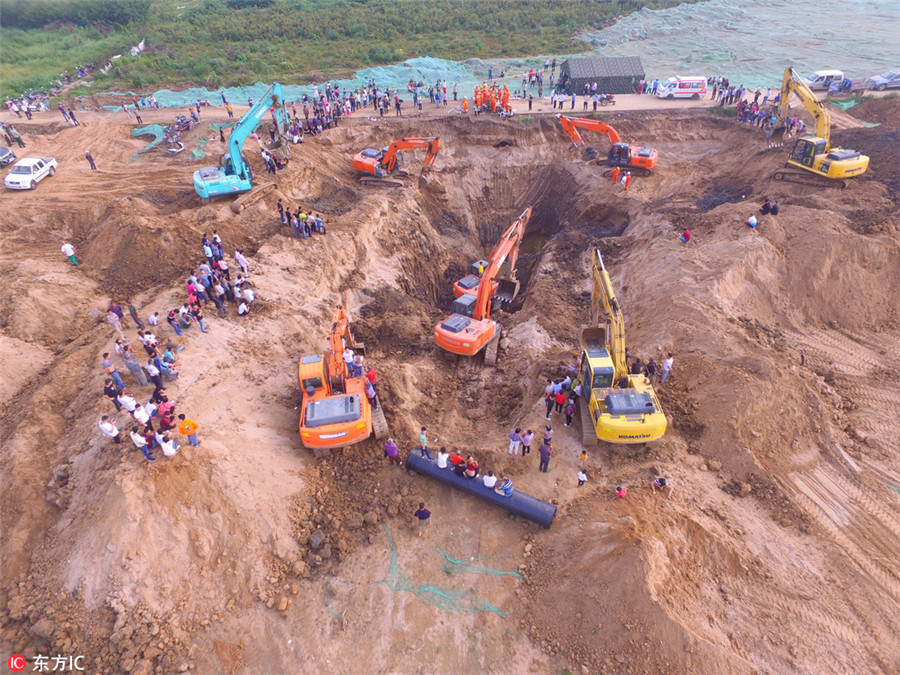 More than ten excavators work to save a child, where he fell into a deserted well on Sept 2, in Xi'an, Shaanxi province. [Photo/IC]
A 20-month-old child has been rescued by Chinese firefighters 10 hours after falling into a deserted well in a village in Xi'an, Shaanxi province on Sept 2.
The child stumbled into the narrow well on an open field at around 9:30 am on Saturday, on the way to an amusement park accompanied by his grandfather.
The well is only 30-centimeters in diameter and adults are too big to get in. The child was stuck at 13 meters deep in the well.
More than 10 excavators digged next to the well to reach the child. 
The child's mother spoke to the boy to make sure the boy was still conscious.
The mother and rescue staff also transferred oxygen, drinking water and food into the well to keep him alive.
The child is now recovering in hospital.