Designers showcase work at Shanghai Design Week exhibition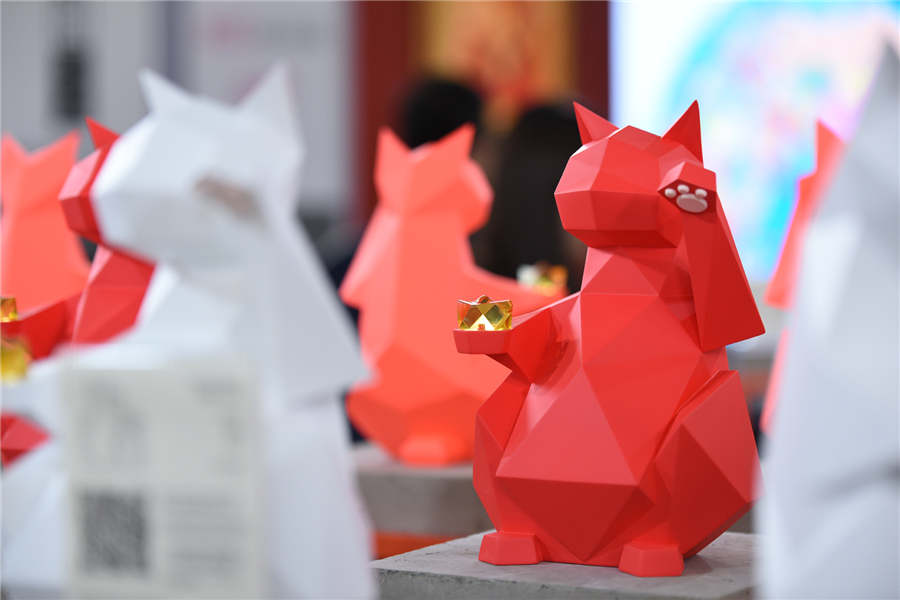 The Shanghai Design Week exhibition showcases infinite imagination. [Photo by Zhang Kun/China Daily]
From VR technology to the traditional handicraft of bamboo weaving, the Shanghai Design Week exhibition showcases infinite imagination and will run until September 3.
Hundreds of designers and creation houses, from home and abroad, have brought new ideas, items and solutions to the exhibit, which impact home life, entertainment and fashion choice.
At the exhibition hall, visitors can step into an ancient Chinese garden by wearing VR headgear, or play a prize claw game operated by a drone.
Visitors will also find new furniture, jewelry, and household items created with traditional carpentry, leather-smith and organic dying. New materials featuring sustainability and impact to the future of human life are on show as well.
The event is annually the largest designing showcase in Shanghai. The main exhibition takes up a space of 15,000 square meters of the Shanghai Exhibition Center, and a series of forums will take place during the exhibition, when industry leaders and award-winning artists will share their creative ideas.