Prize-winning artist displays her crystal works in Beijing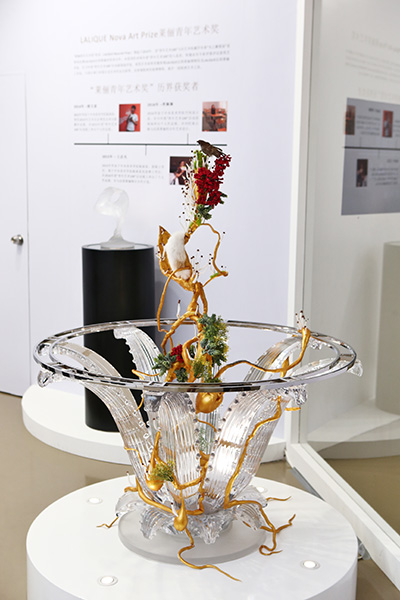 Cactus by Li Linlin [Photo provided to China Daily]
Beijing-based artist and designer Li Linlin, 25, was awarded this year's Lalique Nova Art Prize in Beijing on July 31.
Her installations and a collaborative work with Lalique, the French crystal brand, are now on show at the 2017 Art Nova 100 Opening Exhibition through Aug 15.
Li received her bachelor's degree at Beijing's Central Academy of Fine Arts in 2016. Her works engage the audience in a semi-realistic and semi-fictional environment, by which she reveals the dramatic sides and life and subconsciousness of people.
Her collaboration with Lalique on display is an imaginative work called Cactus. She uses mixed materials to create birds resting on a blossoming cactus which rises from a glassy table, designed in 1951 by Marc Lalique. He was the son of French glassmaker and jewelry designer Rene Lalique who founded the brand in 1888.
Also on show are Lalique's decorative objects of limited editions in collaboration with artists, including the late architect Zaha Hadid.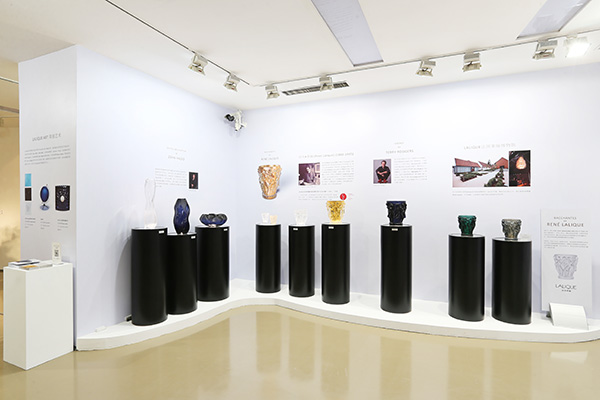 Beijing-based artist and designer Li Linlin, 25, was awarded this year's Lalique Nova Art Prize in Beijing on July 31. [Photo provided to China Daily]