Massive intelligent parking lot opens in Beijing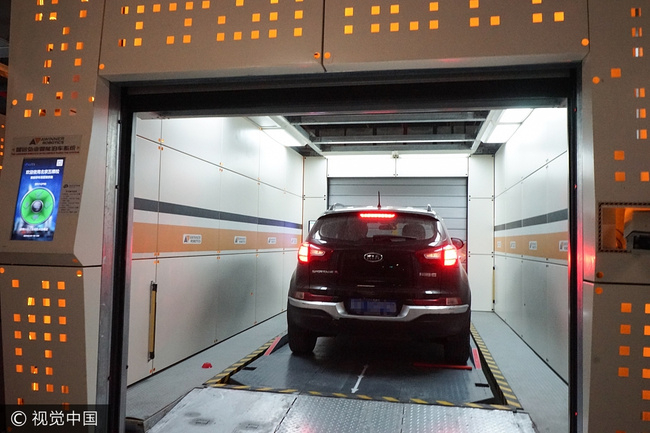 A car enters into a single parking space. [Photo/VCG]
With a staggering 2679 spaces, and charging just 6 yuan ($0.9) per hour, Beijing's largest intelligent underground parking lot is now open for business.
Located near China's largest People's Liberation Army hospital and a major basketball Stadium, the parking lot can cater not only for the parking needs of patients and medical professionals, but can ease parking congestion during big events.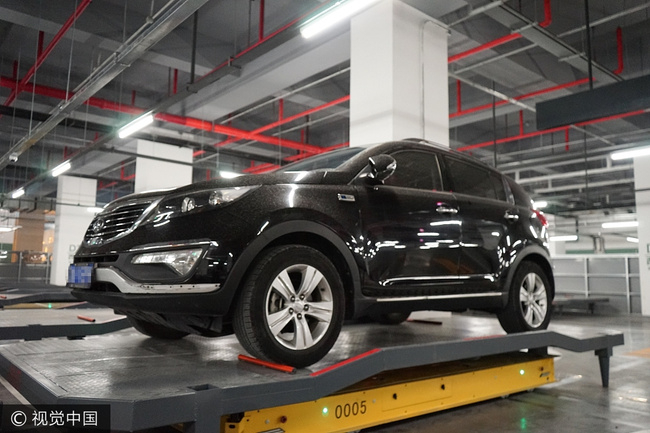 The parking lot allows cars to be automatically parked. [Photo/VCG]
The parking lot is fitted with an intelligent vehicle tracking facility, advanced payment systems and can provide an AGV (Automated Guided Vehicle) robot parking service, the first of its kind in Beijing, allowing cars to be automatically parked.
The intelligent car search function solves the problem of forgetting where you parked your vehicle. Just enter the license plate number on the touch screen, the system can display the parking space, and give the driver a map showing how to get there.
Customers can pay with Alipay or WeChat. 
As yet, only half of the parking spaces have been made available with the remaining accessible according to public demand.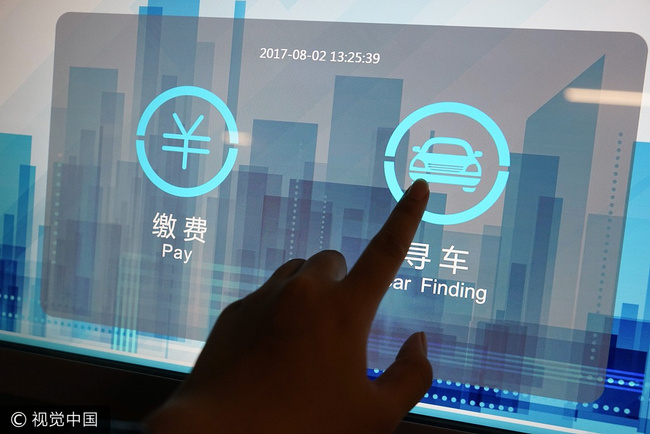 The intelligent car search function solves the problem of forgetting where you parked your vehicle. [Photo/VCG]