Beijing becomes greener, welcomes back wild birds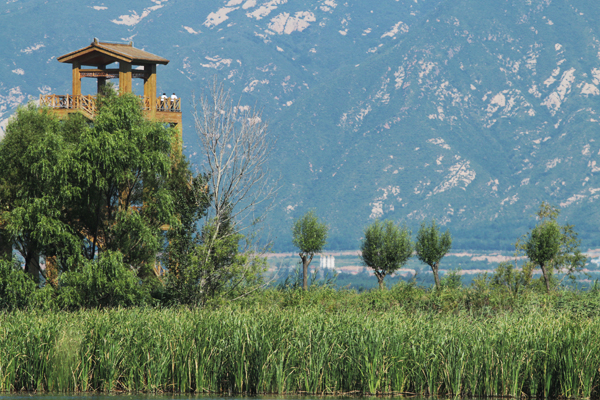 Beijing's wetlands are sanctuaries for a growing number of wild birds. CHEN LIANG/CHINA DAILY
A private home in an old hutong, or alleyway, in downtown Beijing has welcomed a group of rare guests - five fledgling swallows.
"I haven't seen a swallow's nest for over 30 years," said Fan Liandi, a retired Chinese language teacher who lives in Dazhiqiao Hutong, just south of Xuanwumen.
"Last year, I had the house's gate repainted, and in spring, swallows started building a nest under the roof," Fan said.
Gao Wu, an ornithologist and professor at Capital Normal University, said many years ago, swallows were a common sight in Beijing.
"When the population rose quickly, birds started to leave because they couldn't build nests on modern apartment buildings," Gao said.
"The fact that they are coming back is a good phenomenon, it means the area is quiet enough and there are abundant food resources."
Dazhiqiao Hutong is 186 meters long. Before the Qing Dynasty (1644-1911), it was a drainage ditch.
Teahouses and restaurants started to be built during the late Qing Dynasty and it eventually became one of the most crowded and chaotic alleyways in the southern part of downtown Beijing.
Since April last year, illegally constructed structures and hole-in-the-wall restaurants have been dismantled. Wires that used to crisscross above the buildings were buried underground.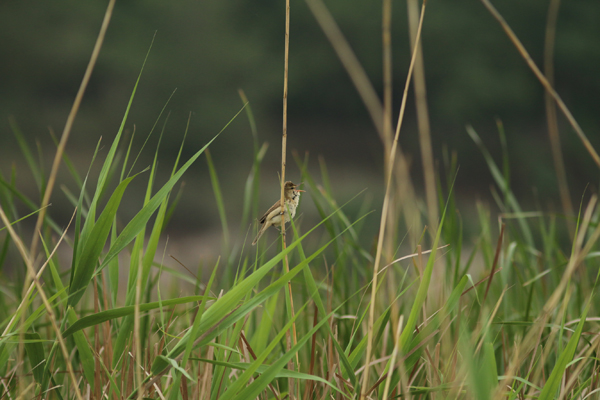 A bird is seen in a wetland in Beijing. CHEN LIANG/CHINA DAILY
Roads were expanded, and dilapidated houses repaired. Dazhiqiao is one of seven alleyways that have been renovated south of Xuanwumen.
"The environment is much quieter now, and I guess that's why the birds are coming back," Fan said.
Beijing's efforts to dismantle illegal constructions, build parks and wetlands, and restore ancient alleyways have helped clean up the city's environment.
According to municipal statistics, the government has built 210 large parks around the city.
Its green coverage is about 26.8 percent, up about 12 percentage points compared with the figure five years ago.
Beijing has 50,000 hectares of wetlands. By 2020, it plans to add another 3,000 hectares. The green coverage will be at least 30 percent by then, according to the government plan.
Beijing Wildlife Rescue and Rehabilitation Center, which monitors the wild bird population, said that from 2014 to 2015, there were about 150 species of birds in Beijing, and that number has risen to 200 since last year.
"These swallows will grow and one day they will leave my house, but I hope more birds will come and build nests here, like they did when I was young," Fan said.