Tracking the tracks: China's high-speed rail network
Editor's note: Starting from Thursday, travelers can take bullet trains for the first time from Beijing to Xiongan New Area. With the world's longest high-speed track in service, China boasts the highest number of freight trains with widest range of speed. The availability of such high-speed system has taken China to a whole new track.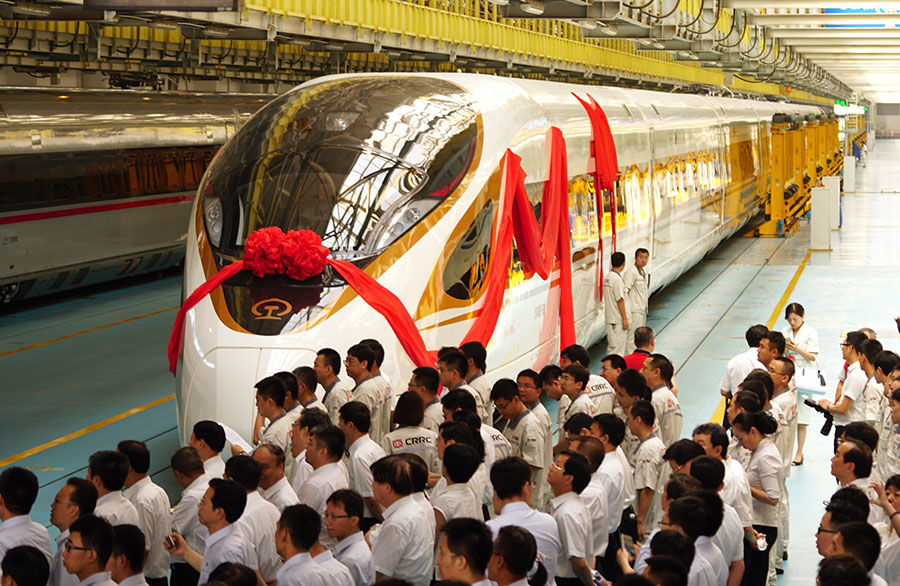 A naming ceremony of a new bullet train called "rejuvenation" is held in Beijing, June 25, 2017. [Photo/Xinhua]
From 'Harmony' to 'Rejuvenation': The way to pacesetter
Two high-speed trains of a new model called Fuxing, or Rejuvenation, were put into operation on the Beijing-Shanghai line on June 26.
Compared with the other high-speed trains in the country that have been designed and built with foreign technologies to different foreign standards, the new trains use core technologies developed in China and are built to a unified Chinese standard.
The launch of the new bullet trains means China's high-speed trains have now bid farewell to their follower status and embarked on a new journey as pacesetters.