Tracking the tracks: China's high-speed rail network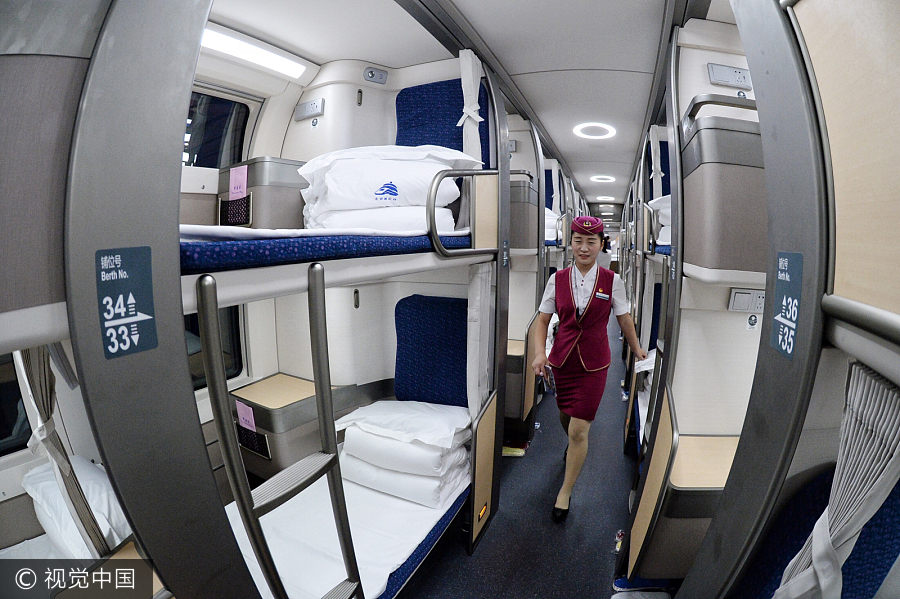 A new high-speed 'sleeper' train made its debut run from Beijing South Railway Station to Shanghai on July 1, 2017. The train, designed and manufactured by CSR Qingdao Sifang Co Ltd, can travel up to 250 kilometers per hour. The new sleeper train, 37 percent bigger than the former model, now has room for 880 passengers. Thanks to the latest noise and vibration control techniques, the noise in the carriage is now under 62 decibels. [Photo/VCG]
Beijing to Shanghai: The busiest link
The Beijing-Shanghai high-speed railway has become the nation's busiest high-speed rail link, with an average of about 505,000 passenger trips taken each day.
As of June 29, a total of 630 million trips were made on this track - double the number of all rail passengers in the US.
The line travels through four provinces and three municipalities by connecting both Yangtze River Delta Economic Zone and Bohai Sea Rim, benefiting 26.7 percent of the country's population.