What's hot in China's sharing economy
Editor's Note: The bike-sharing industry has brought many lifestyle changes in China. But also importantly, the business has inspired entrepreneurs in other industries. From basketball to umbrella, let's take a look at what's hot in the booming sharing sector.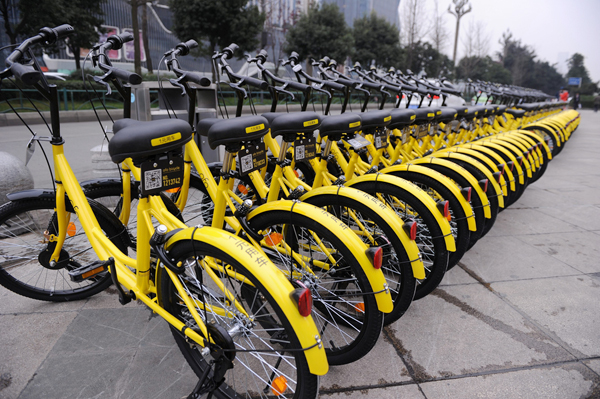 Ofo bikes are lined up outside a subway entrance in Chengdu, Southwest China's Sichuan province, Jan 19, 2017. [Photo/VCG]
Bike-sharing
While bike-sharing is no rarity in other parts of the world, the Chinese version has given a whole new meaning to the concept, with customers able to pick a bike anywhere in the city (thanks to the GPS-enabled app) and leave it anywhere at the end of their journey.
The concept is all the rage among students and young professionals across the nation for being convenient, green and cheap. An average 30-minute ride costs 0.5 yuan ($7 cents) to one yuan.
Shared bikes have become the newest battlefield for global capital, with large amounts of investment flowing into the billing-on-time bike-rental mobile applications.