Two died in East China hotel fire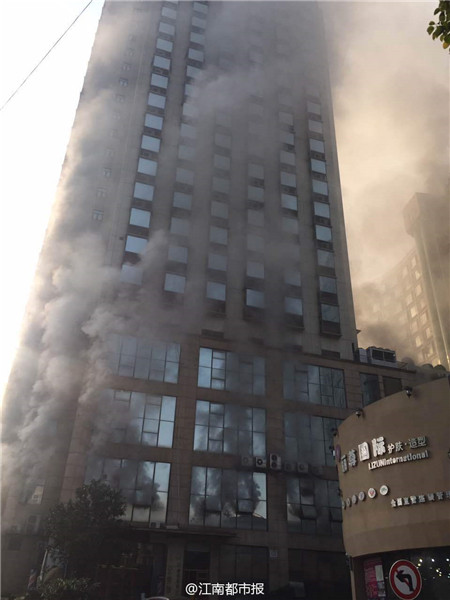 A fire breaks out in a hotel in Nanchang, Jiangxi province on Feb 25, 2017. [Photo/Sina Weibo]
NANCHANG - Two people died after a fire broke out in a hotel Saturday morning in Nanchang, capital of East China's Jiangxi Province, authorities said.
The fire was spotted on the second floor of the HNA Platinum Mix Hotel in the Honggutan New District at about 8 a.m., firefighters said.
More than 10 construction workers were working on a decoration project on the second floor when the fire broke out, said a woman who escaped from the fire.
A man who broke the window to jump from the second floor was injured and rushed to hospital.
The four-story hotel is connected to a 24-story apartment building. Firefighters have evacuated more than 260 residents living inside.
Fifteen fire trucks and more than 160 firefighters were deployed to put out the fire.
The fire was triggered by cutting decorating materials, according to a preliminary investigation.
The accident is under further investigation.