Airport bomber gets eight years jail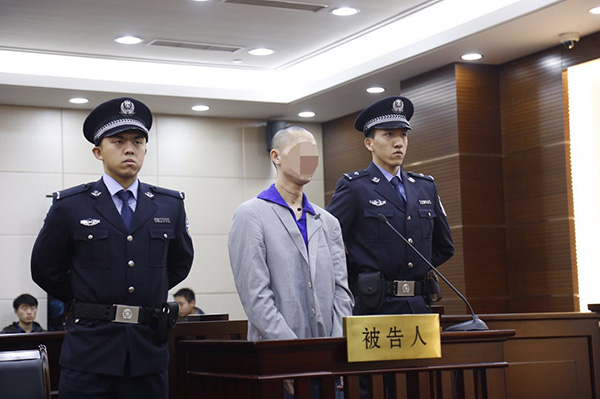 Zhou Xingbai is sentenced to eight years in prison by Shanghai No 3 Intermediate People's Court on Friday. [Photo/provided to chinadaily.com.cn ]
A man who set off three bombs at Shanghai Pudong International Airport in June was sentenced to eight years in prison by Shanghai No 3 Intermediate People's Court on Friday.
The court found that Zhou Xingbai, a native of Southwest China's Guizhou province, had been motivated to set off the explosives by issues he was having in his personal life.
The migrant worker made the bombs using fireworks and three beer bottles in his dorm at an electronics factory in Shanghai's neighboring province of Jiangsu.
Zhou, 29, set off the explosive devices at a check-in counter in the airport's Terminal 2 on June 12. The blast created a panic, leaving three passengers with minor injuries and affecting three flights.
He attempted to cut his throat afterward but was prevented from doing so by airport security.