Doctors in high demand on 'roof of the world'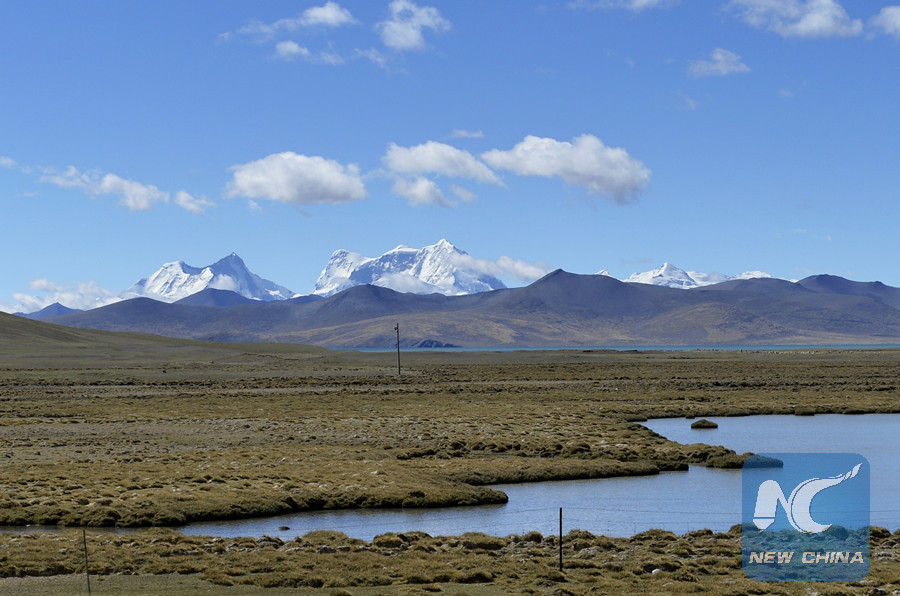 Snow-capped peaks and grassland near the town of Pumaqangtang [Photo/Xinhua] 
"Getting to Lhasa is already very difficult, not to mention traveling to metropolises such as Beijing and Shanghai for treatment," said Cering. Even if locals go to the nearest city, Shannan, it takes over four hours by car to travel the mountain roads.
Places with an altitude above 5,000 meters are usually regarded as unsuitable for living, with severe effects on human health. Pumaqangtang is one such place. The amount of oxygen in the air is less than 40 percent of that at sea level.
The average life expectancy in Pumaqangtang is only 49.5 years, much less than China's average of 76.3 years. Most people die before growing old. Among the 1,021 residents, only 44 are 60 years or older.
Cering said that residents in the town always look much older than their real age, with wrinkles and white hair appearing early.
Every month, the four doctors travel in pairs to treat local herdsmen scattered over the vast grassland.