Female returnee: Date job, date man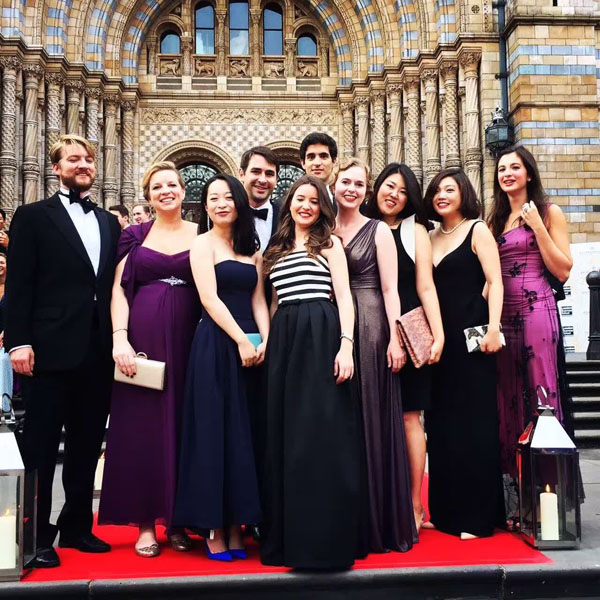 Gu Weiqi (third from left) poses in a group photo with her schoolmates of London Business School (LBS) in front of the National History Museum before the university's summer ball in London, July 17, 2016. [Photo provided to chinadaily.com.cn]
At the annual Asian career fair held every October at LBS, she was lucky to find her "best fit" employer, an American pharmaceutical firm's Greater China branch in her hometown Shanghai.
"After getting the offer, I was also recruited by another large company in the same industry, but I decided to choose the former because I believe job seeking is about looking for your fit," said Gu.
She also wondered why a candidate without background in pharmaceutical like her could be recruited as a strategic manager in this field. "The vice-president of the HR told me that he thought all students from leading business school are competent. So the job interview is like dating and he believes in gut feeling."
After the graduation trip, Gu will fly back to Shanghai to have continuous "dates" with her "best fit" employer. And of course, she will reunite with her family and carry on dating her boyfriend who, as wished by her parents, comes from the same cultural background.