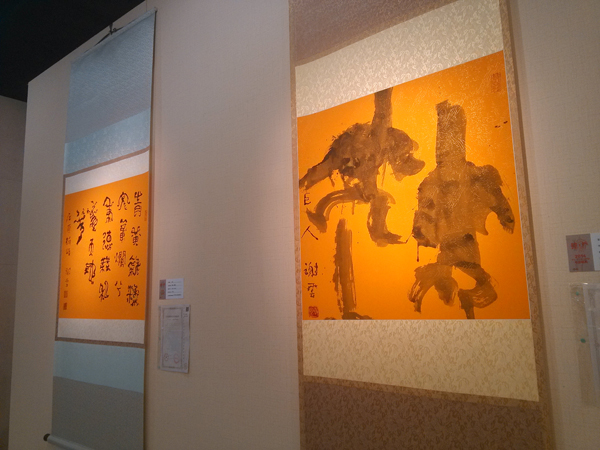 Works by Xie Yun.
Zhen Miao, or Extreme Fineness, the joint exhibition of three veteran calligraphers opened at Beijing's Yonghe Art Museum on June 14.
Xie Yun, Su Shishu and Yang Zaichun, who all belong to the Chinese Calligraphers Association has each put out their most representative works in the hope to show the spirits and essence of Chinese calligraphy.
"Calligraphy is at the very core of Chinese traditional culture, "Lu Zhangshen, director of the National Museum of China who also attended the opening ceremony said. "Even though we all have so many more choices of art forms today, great calligraphy works will always be in hot demand in this country."
The exhibition shows cursive script, oracle stone script, clerical script, seal characters and other tradition Chinese writing styles in written poem, proses and couplets. The exhibition will last until June 21.