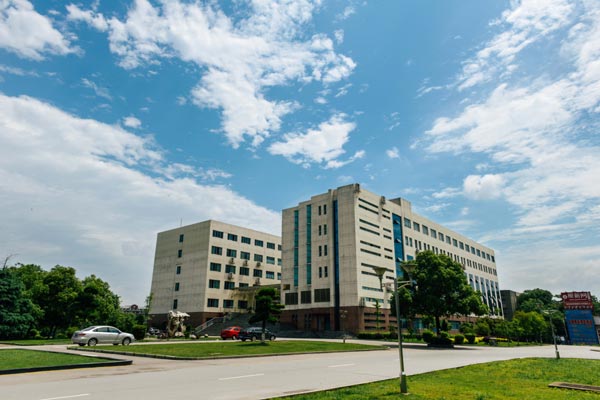 No 3 teaching building of Hunan University of Science and Technology [Photo by Lu Kan/For China Daily] 
Graduates set to depart Hunan University of Science and Technology in Xiangtan, Hunan province, teared up after viewing a time-lapse video made by classmate Lu Tan over a period of several months.
The 3-minute video consists of one quiet photo after another. As the photos are shown in succession, they create the effect of a video.
Lu, a senior majoring in education technology, loves photography so much he came up with the idea of making a video to capture campus life at his alma mater last year.
From early April to early June, he took some 16,000 photos, including buses running in front of the university, students walking to class early in the morning, dormitories at night, students waving their caps while taking graduation photos and typical campus scenes, such as pavilions by the lake.
After Lu uploaded his video to Youku.com on June 5, it won raves from both his fellow graduates and netizens, according to news.xtol.cn.