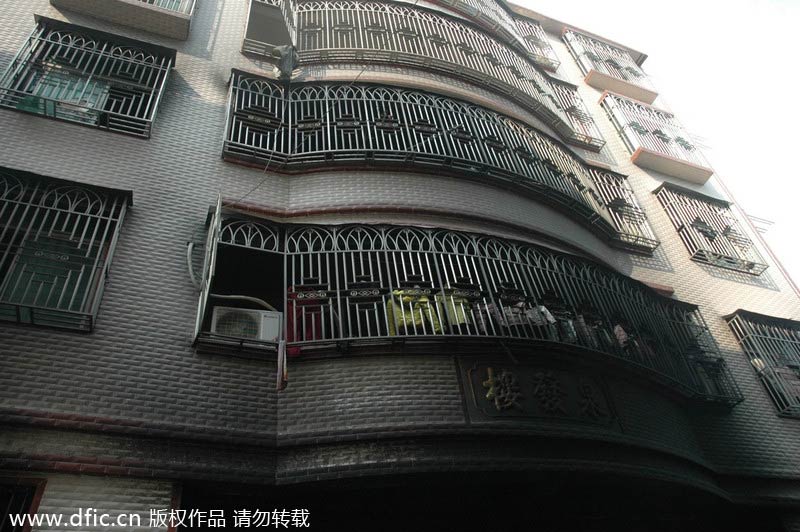 The fire broke out at this lingerie factory in Puning county, Guangdong province, on Wednesday has resulted in 11 deaths and 15 injuries. The cause of the fire is under investigation. [Photo/icpress.cn]
A special task force has been set up to help investigate a lingerie factory fire that killed 11 people in Puning, Guangdong province on Wednesday, Nanfang Daily reported.
The police are also hunting the factory boss considered responsible for the fatal blaze, who escaped in the wake of the fire, authorities said on Thursday.
Zheng Dong, deputy director-general of the Guangdong Department of Public Security, and Wang Guoshe, director of the Guangdong Regiment of Fire Protection, also led special working groups to the scene to help handle the aftermath.
Hu Chunhua, Party chief of Guangdong province, and Zhu Xiaodan, governor of Guangdong, urged the relevant departments to do what they can to aid the wounded, investigate the case to its fullest extent and avoid similar incidents from occurring.
The fire broke out in a lingerie factory, in a five-story cement frame building in Shadui village in Junfu township, at about 1 pm.
Much poisonous gas was quickly produced after combustible materials on the first floor caught fire.
Eleven people suffocated to death in the workshop, which mainly manufactures underwear. Another 15 were injured, and 17 escaped from the blaze, which was brought under control at 1:54 pm, according to a press release from the Puning city government.
Most of the victims were women in their 20s.
The fire burned a construction floor space of more than 200 square meters. The factory boss escaped after the fire.
The cause of the fire is still being investigated.
Many fatal blazes have been reported in lingerie factories in the eastern part of Guangdong province in past years.
Fourteen people were killed and another one seriously wounded in a lingerie factory fire in Chaonan district in the port city of Shantou on Dec 4, 2012.
Six women and one man were also killed in a bra factory fire, also in Shantou's Chaonan district, in January 2008.
Located in the eastern part of Guangdong, the cities of Shantou, Jieyang and Chaozhou are major production bases of lingerie in the southern province.