Scarlett Johansson is pregnant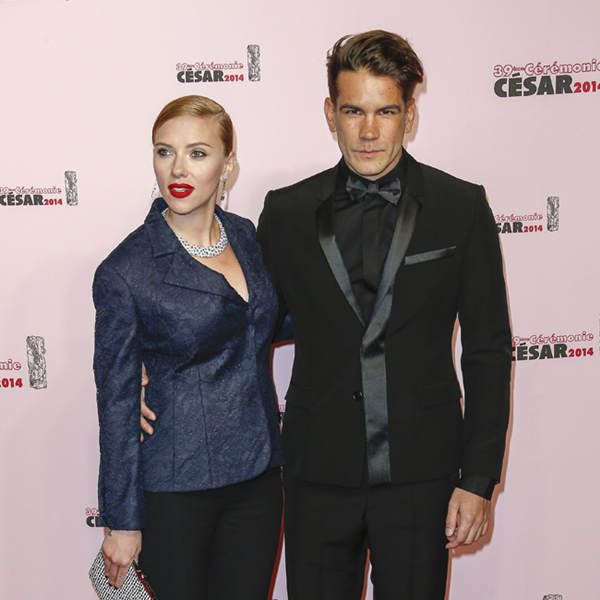 Scarlett Johansson and Romain Dauriac [Photo/Agencies]
Scarlett Johansson is pregnant.
The 'Lost in Translation' actress is expecting her first child with French creative agency boss fiancé Romain Dauriac, according to E! news.
Speaking about her desire to start a family in December 2013, she told the Daily Mail newspaper: "I would like to have my own family, that would be nice.
"They say it's never the right time and I am sure that's true, but I think you have to plan it like anything else.
"At some point it is something I look forward to."
Scarlett, 29, and Romaine, 31, got engaged in August last year after he proposed with a vintage Art Deco ring.
The 'Captain America: The Winter Soldier' star has previously said she and Romain don't want to "rush through" tying the knot, as "being engaged is an exciting time to enjoy and to really savour."
The marriage will be Scarlett's second after she was wed to actor Ryan Reynolds between 2008 and 2011.
She has previously said of Romain: "I'm very happy. He's my buddy."