Tencent calling time on tipping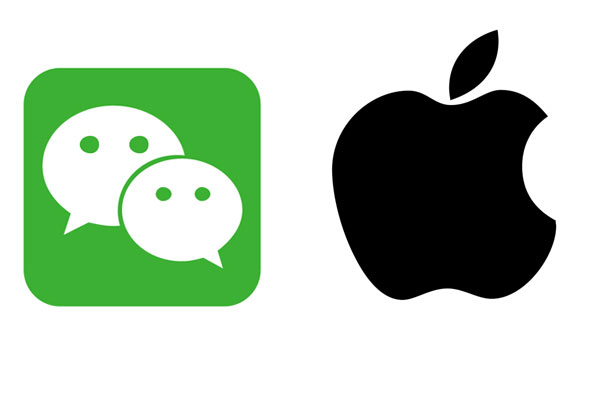 Tencent said in a statement that it had to shut down the tipping service function to comply with new rules issued by Apple. [Photo/chinadaily.com.cn]
Tencent Holdings Ltd closed a popular service on WeChat which allows iPhone users to offer tips to content creators, signaling the tension between the Chinese social networking giant and US tech company Apple Inc.
The move came as Tencent aggressively builds its own ecosystem by promoting paid reading on WeChat, which has about 889 million users. Meanwhile, Apple banks on iPhone users spending more within its iOS ecosystem to boost its service revenue.
Tencent said in a statement that it had to shut down the tipping service function to comply with new rules issued by Apple, which banned developers from including buttons or links that direct customers to purchasing systems outside of its iOS ecosystem.
The Shenzhen-based company has more than 10 million official accounts run by individuals and enterprises which deliver news, comments and analysis to users. Tipping plays a significant role in boosting content quality as writers compete with each other for more cash rewards.
Apple said in a statement on Wednesday that the new rule applies to all app developers within its iOS ecosystem and WeChat can adopt the in-app purchase method to enable consumers to tip writers.
The US company can rake in 30 percent of every iOS in-app purchase as commission fees.
China gained the top spot for iOS App Store sales in 2016, with Chinese consumers spending more than $2 billion at the iOS App Store in the fourth quarter of last year, according to data from mobile analytics company App Annie.
Lu Zhenwang, CEO of the Shanghai-based Wanqing Consultancy, said the dispute stems from Tencent's attempt to develop mini apps, which can undermine Apple iOS App Store's presence in China.
"The two sides have conflicting interests at some point," Lu said.
Li Hanlin, writer of Si Jiu Cheng, a popular WeChat official account, said: "iPhone users account for over half of our official account subscribers, and they tend to tip because of their relatively higher salaries. The change may lead to a roughly 50 percent decrease in our tipping income."
But official accounts can also make money through advertisements.
Contact the writers through masi@chinadaily.com.cn