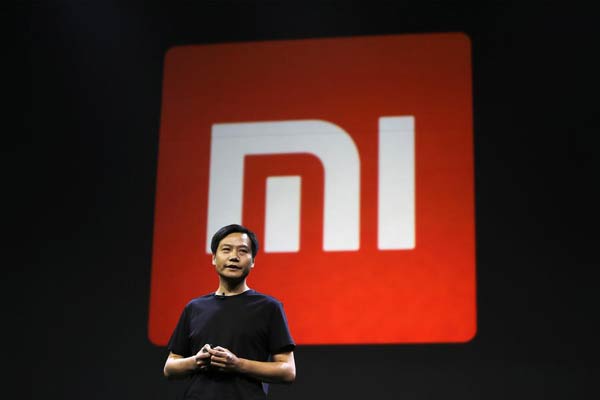 Lei Jun, founder and CEO of China's mobile company Xiaomi, speaks at a launch ceremony of Xiaomi Phone 4, in Beijing, July 22, 2014. [Photo/Agencies]
BEIJING - China's top smartphone companies challenged Samsung and Apple with surging sales and revenue in 2014, vowing to scramble for a larger share in a global turf war with the top two makers.
As one of the major competitors, telecom behemoth Huawei Technologies reported a 45-percent rise in smartphone shipments in 2014, reaching more than 75 million units.
Sales revenue of Huawei's consumer goods branch, which makes mobile phones and other gadgets, increased 30 percent to $12.2 billion last year.
Currently, Huawei is the world's third largest smartphone maker following Samsung and Apple, according to market tracker Gartner. They held a global market share of 5.3 percent, 24.4 percent and 12.7 percent respectively in the third quarter of 2014.
Last year, 52 percent of Huawei's smartphone sales revenue came from overseas markets. The tech giant's presence in Africa, Asia and Latin America was rapidly consolidated.
"We will try to rival Samsung and Apple globally in 2015," said Shao Yang, vice president of Huawei Consumer Business Group. He said the company will work to improve its overseas brand reputation.
Huawei aims to hike smartphone shipments to 100 million units and sales revenue to $16 billion in 2015.
Another homegrown smartphone maker Xiaomi said it sold 61.1 million units in 2014, surging 227 percent year on year. Its revenue grew 135 percent to 74.3 billion yuan (about $12 billion).
Xiaomi is now marketing products in six foreign countries and regions. More than one million units have been sold in India, for example, one of the company's most successful markets abroad.
"We will enter more overseas markets in 2015 and strive for better performance there," said Xiaomi founder Lei Jun, who is called China's Steve Jobs by fans.
Steve Koenig, director of Industry Analysis of the Consumer Electronics Association, said Chinese smartphone brands are putting pressure on their global competitors.
Referencing Xiaomi Mi5 and Huawei Mate 7, Koenig said Chinese brands are not just focused on making cheap phones, but also on creating quite sophisticated devices.