2015: Change on and by the Internet
Updated: 2015-01-08 13:09
(chinadaily.com.cn)
Editor's note: The Internet brought big changes to people's everyday life in 2014 in China with apps being developed for almost every need. The country is migrating away from personal computer-based Internet access to mobile device-based Internet usage much quicker than anywhere else in the world. More Chinese accessed the Internet via smartphones than PCs in 2014.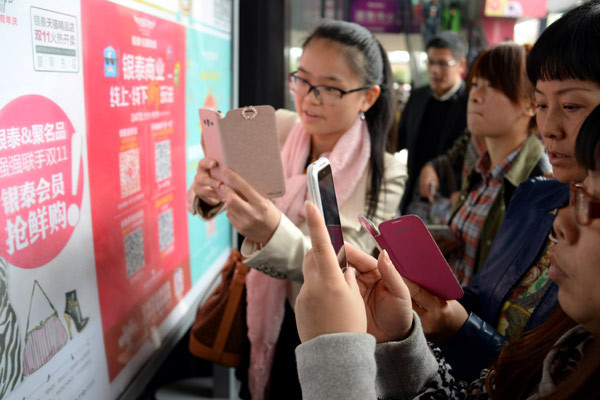 Four key sectors fall further under Web's spell
The Internet landscape in China is rapidly shifting to mobile with mobile Internet contributing 23.7 percent to China's Internet economy, the value of which soared to 224 billion yuan ($35.98 billion) in the third quarter of 2014, according to iResearch.
Experts say there are four main sectors that are experiencing the most changes enabled by Internet in 2014 and where mobile Internet will further change in 2015. Read More>>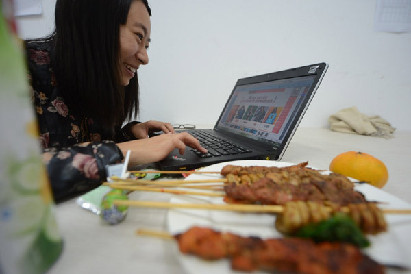 Connect the past, present and the future
The booming Internet sector has also played an important role in China's economy with domestic Internet companies and services being part of the top government officials' overseas marketing list in 2014.
A study by McKinsey Global Institute said the business and economics research arm of global consulting firm McKinsey & Co, the Internet sector could add 0.3 to 1 percentage point to China's GDP growth rate from 2013 to 2025. Read More>>

Leading players in the four sectors that are experiencing the most changes: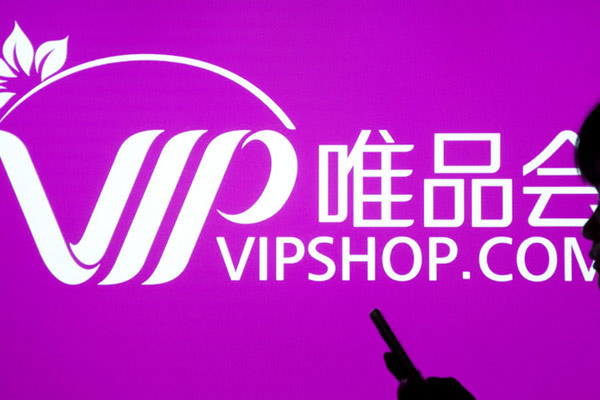 Search: Baidu.com; Shenma.com
Fianance and Payment: Alipay.com; Tenpay.com; Suishouji.com; Cardniu.com
Shopping: Taobao.com; JD.com; Tmall.com; VIP.com; Jumei.com
Health and education: Meet You; Dayima; Chunyu Yisheng
China's fast growing e-commerce market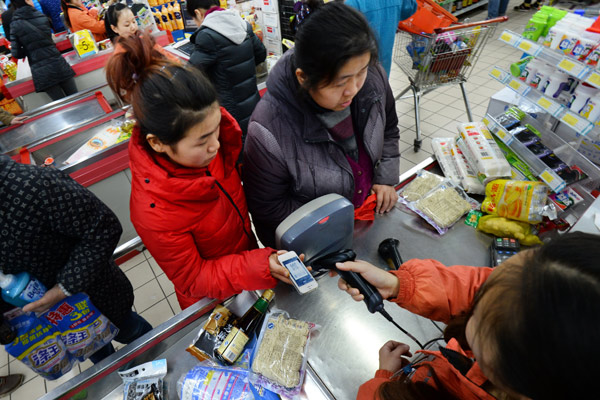 Talent crunch still a majorbugbear for online firms
Strong partnerships between IT and marketing departments are needed to build digital solutions that are operationally feasible, economically viable and desired by users.

To move from strategy to execution and turn plans into action, companies need to find a way to fill the digital skills gap in China.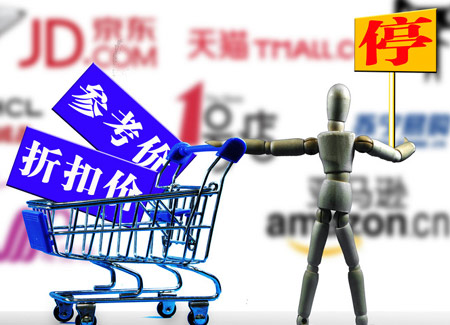 E-commerce law being drafted
The booming online shopping market will soon be covered by the legal system, with a draft of China's first e-commerce law expected to be completed during the second half of this year, the Economic Information Daily reported on Wednesday.
It said that "relevant organizations" aim to have an outline of the law by March. After consulting with government departments, e-commerce companies, industry associations and experts, the draft law is expected to be submitted to the Financial and Economic Committee of the National People's Congress.
...