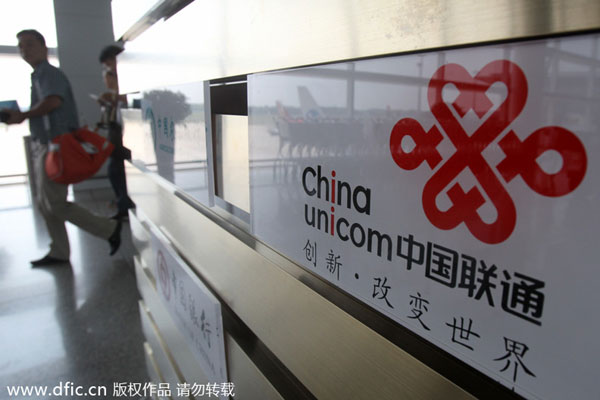 A pedestrian walks past an advertisement for China Unicom in Shanghai, China, July 13, 2013. [Photo/dfic.cn]
HONG KONG - China Unicom (Hong Kong) Ltd, the country's second-biggest mobile carrier by subscribers, posted a 74 percent rise in first quarter net profits, beating estimates, as an increase in data usage offset a slowdown in subscriber growth.
The profit growth was the fastest since the third quarter of 2010, according to Thomson Reuters data.
China Unicom said on Thursday net profit for the January-March quarter was 3.3 billion yuan ($530.4 million). The figure is higher than the 1.9 billion yuan in the same year-ago period, according to calculations by Reuters based on its first quarter results.
A Reuters poll of three analysts had forecast its first-quarter net profit at 2.86 billion yuan.
Operating revenues for January-March were 76.47 billion yuan versus 70.6 billion yuan last year, an increase of 8.3 percent.