Locally-produced model unafected by the fault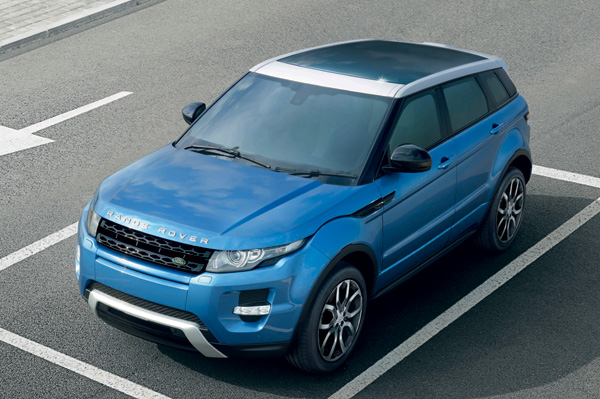 Evoque, the first China-made model from Land Rover has four derivatives retailing between 448,000 and 582,800 yuan. [Photo provided to China Daily]
Land Rover China has spared no effort in its work to address customer concerns raised by China Central Television's annual consumer rights program, the "3.15 Gala", last Sunday.
The company has gone to great lengths to reassure its loyal following, including interviews, creating specialist teams and working with government agencies.
Anthea Wang, company spokeswoman and executive vice-resident, public relations and corporate communications of Jaguar Land Rover China, said on March 17 in her interview with CCTV that "there is no more important issue for us at the moment than ensuring our customers' complete satisfaction: we are mobilizing resources across our company in both our UK headquarters and in China to make this happen. Land Rover China would like, once again, to ofer a sincere and heartfelt apology."
As part of their work to resolve the problem for their owners as soon as possible, Land Rover China has set up a special taskforce, working across departments and across continents, whose sole mission is to resolve this matter as quickly and effectively as possible.
The fault only affects the 2014 and 2015 model year Evoques - of which there are 36,451 in China.
To date, about 2.5 percent of owners have reported experiencing the issue and Land Rover has already managed to resolve the problem by updating the software in approximately 8,000 cars.
The locally-produced Range Rover Evoque developed by Land Rover China's recently launched joint venture in Changshu, Jiangsu province, is unafected by the fault.
The locally-produced Evoque, like the latest imported Evoques, is equipped with the latest gearbox and so does not require the software update.
Wang continued: "We would like to thank the Chinese public, the government, the media and our customers for the trust they have shown in Land Rover over the years. It is vital for us to maintain that trust. We hope to show ourselves worthy of this trust by comprehensively resolving this issue as quickly as possible."
After the annual CCTV broadcast, Land Rover China moved quickly to clarify its position.
Two hours after the "3.15 Gala", the automaker released a full apology on its official micro blog.