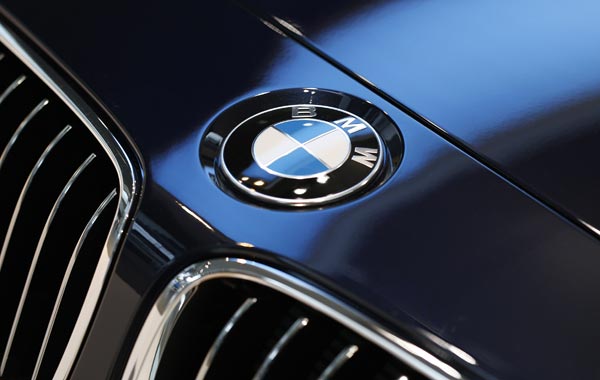 A BMW logo is pictured before the annual news conference of German premium automaker BMW in Munich March 19, 2014. [Photo / Agencies]
BEIJING - BMW China and BMW Brilliance Automotive will recall 134,180 vehicles from Oct 30 due to fuel leak problems, China's quality watchdog said on Tuesday.
Of the total, 68,090 vehicles imported by BMW China will be recalled. They are BMW 5, 6 series and X5, X6 models, produced between March in 2007 and June in 2011.
It will also involve 66,090 units of BMW 5 series produced by BMW Brilliance between March in 2010 and October in 2011.
The vehicles contain flawed fuel pumps, which may break and cause fuel leaks.
The companies will replace faulty fuel pumps for customers free of charge, said the notice released by the General Administration of Quality Supervision, Inspection and Quarantine.