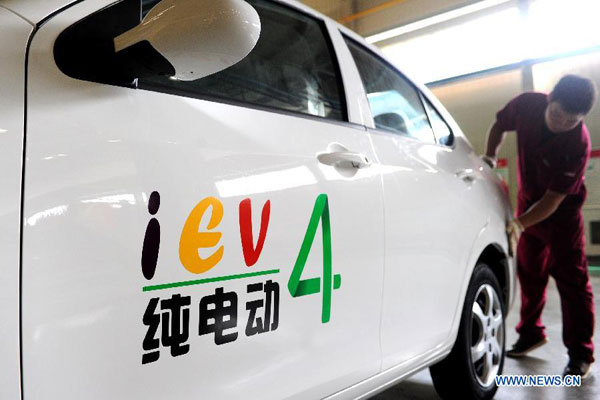 A worker checks a pure electric car at a workshop in Jianghuai Automobile Co Ltd in Hefei, capital of East China's Anhui province, Aug 19, 2014. China will exempt new energy cars from a 10-percent purchase tax from Sept 1 to the end of 2017.[Photo/Xinhua]
With the Chinese electric vehicle industry stepping tentatively into the competitive market, subsidies for electric car buyers will cease by the end of 2020, said Wan Gang, head of the country's Ministry of Science and Technology.
China has produced 20,692 electric cars and sales volume reached 20,477 in the first half of this year. Both outnumbered last year's volume, Securities Daily reported Tuesday.
The report also said 75 rules for electric cars have been laid down by the Ministry of Industry and Information Technology with more to follow.