Ten Chinese companies eyeing BRICS markets
No 5 Ant Financial's Alipay expands into Russia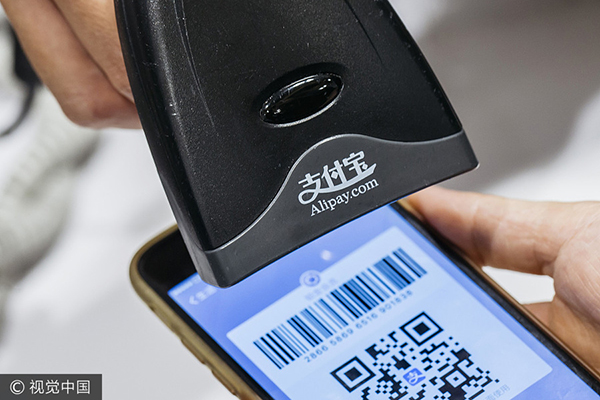 An employee scans a quick response (QR) code displayed on Alipay app at a store in Hong Kong. [Photo/VCG]
Reuters reported on Aug 4 that Chinese third-party payment platform Alipay, which is operated by Alibaba's affiliate company Ant Financial Services Group, has entered partnership with VTB Group, one of Russia's largest banks to expand merchant network in the country.
VTB has started merchant acquiring for Alipay payments service on a pilot basis and will roll out this service across its entire network of around 100,000 merchants later this year.
According to bankingtech.com , Alipay arrived in Russia in April – in a limited number of souvenir shops in Moscow and St Petersburg and later in July, it announced a partnership with Moscow's Department of Public Transportation to enable Chinese tourists to use Alipay to buy bus or metro tickets in the capital.