Ten Chinese companies eyeing BRICS markets
No 3 Xiaomi debuts in Russia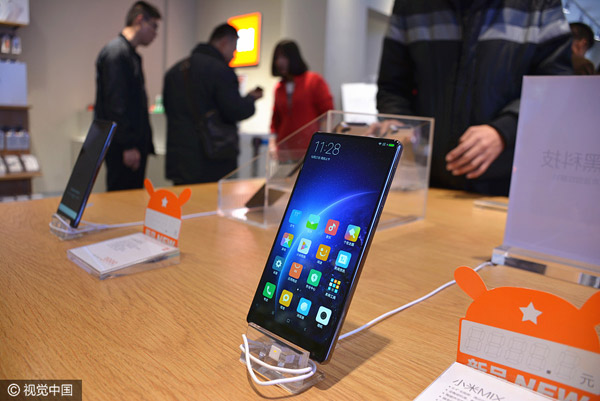 A Mi Mix smartphone on display at a store in Handan, North China's Hebei province, Oct 27,2016. [Photo/VCG]
On April 25, Chinese tech company Xiaomi made its official debut in Russia with three smartphones, the Mi Mix, Mi Note 2 and Redmi 4X, according to Xinhua News Agency.
All three devices will be available both online, with promotions on distributor RDC's official website, and in stores starting April 26, with the Redmi 4X also available at operators and stores of major retail partners.
Xiaomi first started selling products in Russia six months before this official debut through a partnership with RDC.
RDC, which markets and sells Xiaomi products in Russia, has also developed a network of official service centers.
To date, RDC has opened six Mi Authorized Reseller Stores, including two in Moscow, one in St. Petersburg and one in Vladivostok, offering consumers the full Xiaomi experience.