Man selling fried chicken earns $65,000 profit a year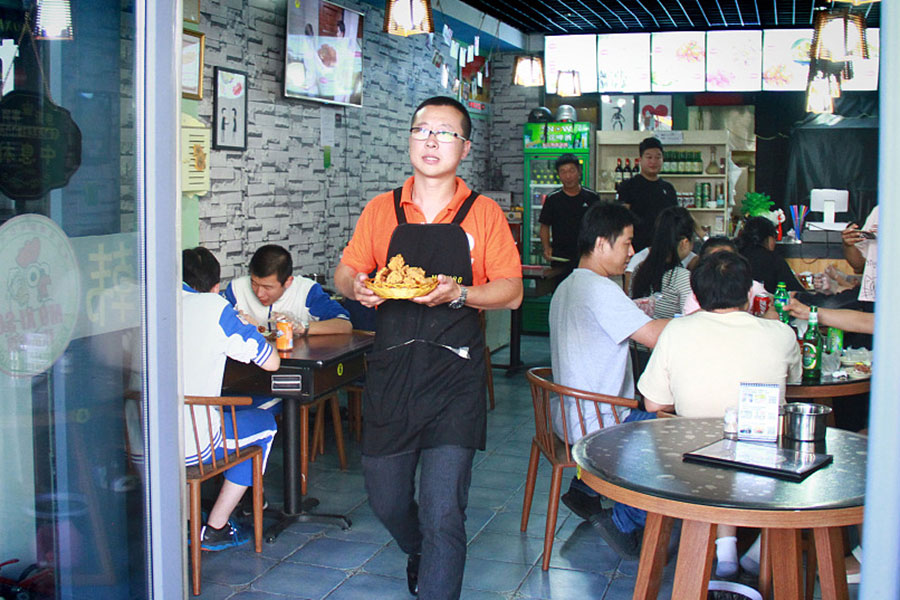 Sun Qiwei runs a busy restaurant in Weihai, East China's Shandong province, on Sept 23, 2017. [Photo/VCG]
Sun Qiwei earns more than 430,000 yuan ($65,000) in net profit per year by selling fried chickens in Weihai, East China's Shandong province.
The idea of running a fried chicken shop sprang up in 2009, when he was studying in South Korea and became obsessed with the sauce flavor of Korean fried chicken after an unexpected try. Then Sun, born in 1985, found a part-time job at a well-known fried chicken shop in the country.
When Sun came back to China at the end of 2015, he began looking for an appropriate place to start his own fried chicken business. From the beginning of 2016 up to now, five franchise stores in Weihai operate under Sun's brand.