Top 10 Chinese cities with most vitality
Shenzhen, spearheading China's reform and opening since 1980s, retains its crown in terms of urban vitality, the latest report by Baidu map shows.
In the ranking, measured by net flow of residents, Beijing and Guangzhou, capital of Guangdong province, follow in second and third places, the China Urban Research Report said.
Here are the top 10 cities attracting the most immigrants, according to the Baidu map.
10. Chongqing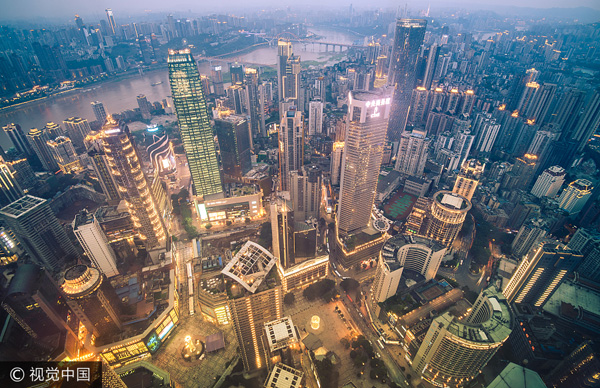 Skyscrapers stand against the skyline in Chongqing municipality, Southwest China, June 11, 2017. [Photo/VCG]