Top 10 destinations where mainland tourists choose home stays
Staying in private homes while traveling is becoming more popular among Chinese traveling domestically and internationally, according to tourism industry insiders.
A report released by the China Tourism Academy and Airbnb, an international house-sharing service, said 45 percent of people surveyed reported trying home stays when traveling abroad, while almost 60 percent of those who had not used such services said they wouldn't mind trying them during future trips.
More than 1,500 people in five Chinese cities - Beijing, Shanghai, Guangzhou, Chengdu and Xi'an - participated in the online survey.
Let's take a look at the top 10 popular destinations when mainland tourists book private residences overseas.
No 10 United Kingdom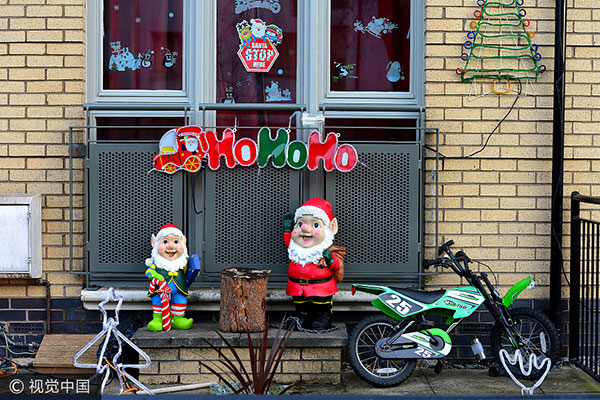 A front garden of a house in Drumchapel with various Christmas decorations as suburbia lights up for Christmas on Dec 18, 2014 in Glasgow, Scotland. [Photo/VCG]