Moving closer to an 'intelligent society'
How far away are we from becoming an "intelligent society"?
This is the question that visitors at the World Robot Conference in Beijing were asking this week as they watched various robots performing a wide range of tasks. From talking with people, playing the piano and doing surgery, robots are becoming increasingly skilled.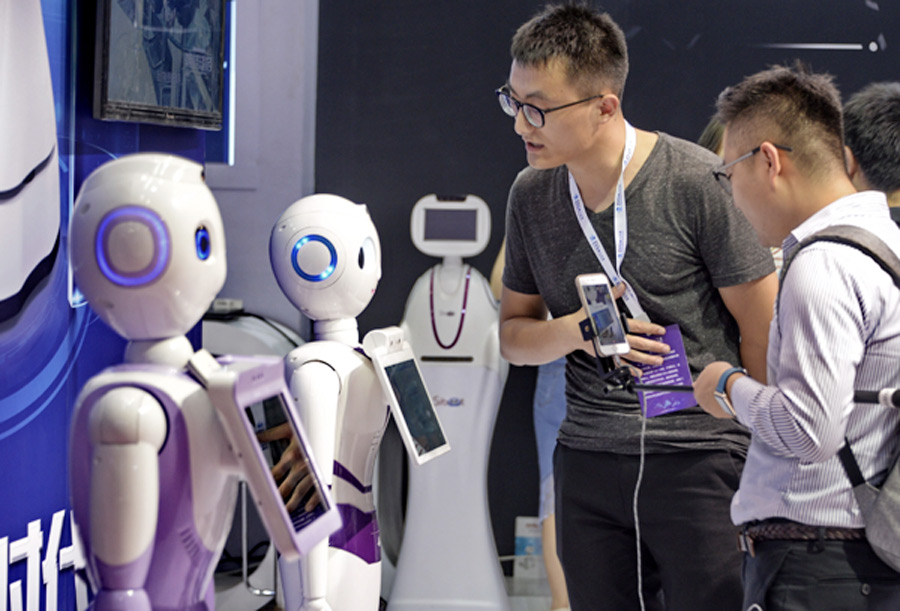 Visitors interact with intelligent robots designed by voice recognition company iFlytek at the 2017 World Robot Conference in Beijing, Aug 24, 2017. [Photo/Xinhua]