Top 10 countries with most AI professionals
A talented workforce plays a key role in technological advancement. A recent survey by LinkedIn showed the United States has a clear edge in artificial intelligence with the largest talent pools.
According to the survey, more than 1.9 million AI professionals were registered on the employment-oriented social networking platform at the end of the first quarter.
The number in the United States exceeded 850,000, the largest of all countries. India had 150,000 AI professionals, followed by the United Kingdom with 140,000 and Canada's 80,000.
France, Australia and China were about even with just over 50,000 AI professionals, while Germany, Italy and the Netherlands have about 30,000 such talents.
Here's the list of the 10 countries with the biggest AI talent pools.
No 8 The Netherlands
More than 30,000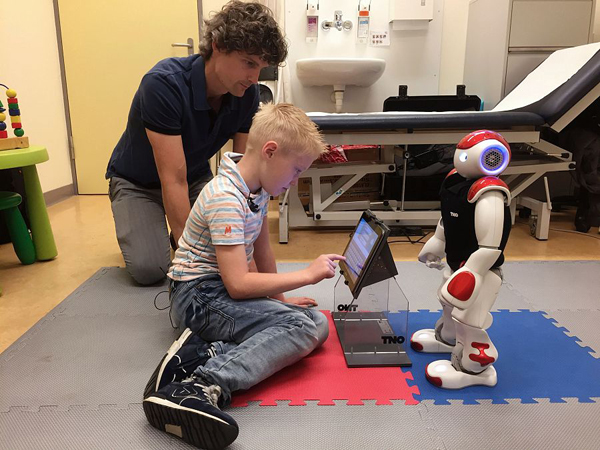 A researcher helps a boy play with Charlie Robot at the Gelderse Vallei hospital in Ede, the Netherlands, June 28, 2016. [Photo/VCG]