German woman fulfills her fashion design dream in China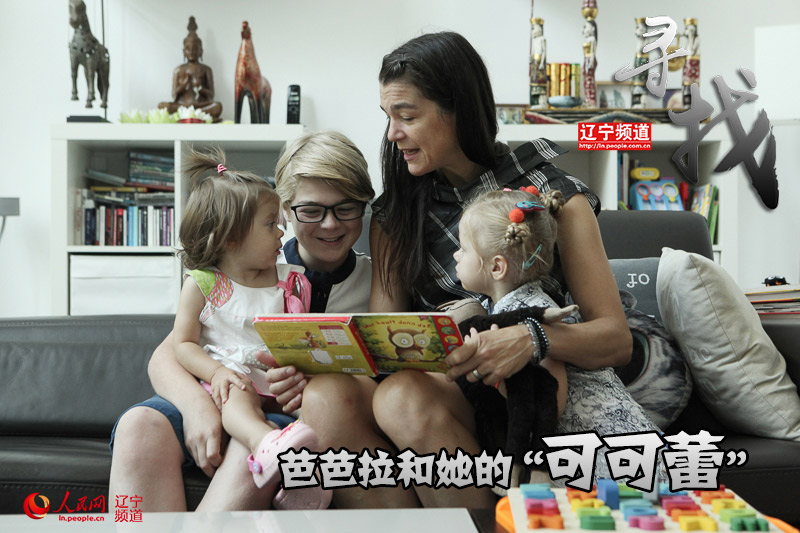 Barbara reads stories to her children. [Photo/ln.people.cn]
Barbara Freiman, a woman from Germany, is a mother of three. The five-member family moved to China in January 2015 because of her husband's work.
In many people's eyes, Barbara should enjoy her stable and busy life as a housewife. However, she started her own business only one year after they settled in Shenyang, Liaoning province. She is now the founder and designer of a children's fashion brand "coco & ray." It is known for German design aesthetic and lovingly hand-made features.
After graduation from high school, Barbara was accepted by a university in Germany to major in graphic design. However, she had changed her major to law to satisfy her parents.